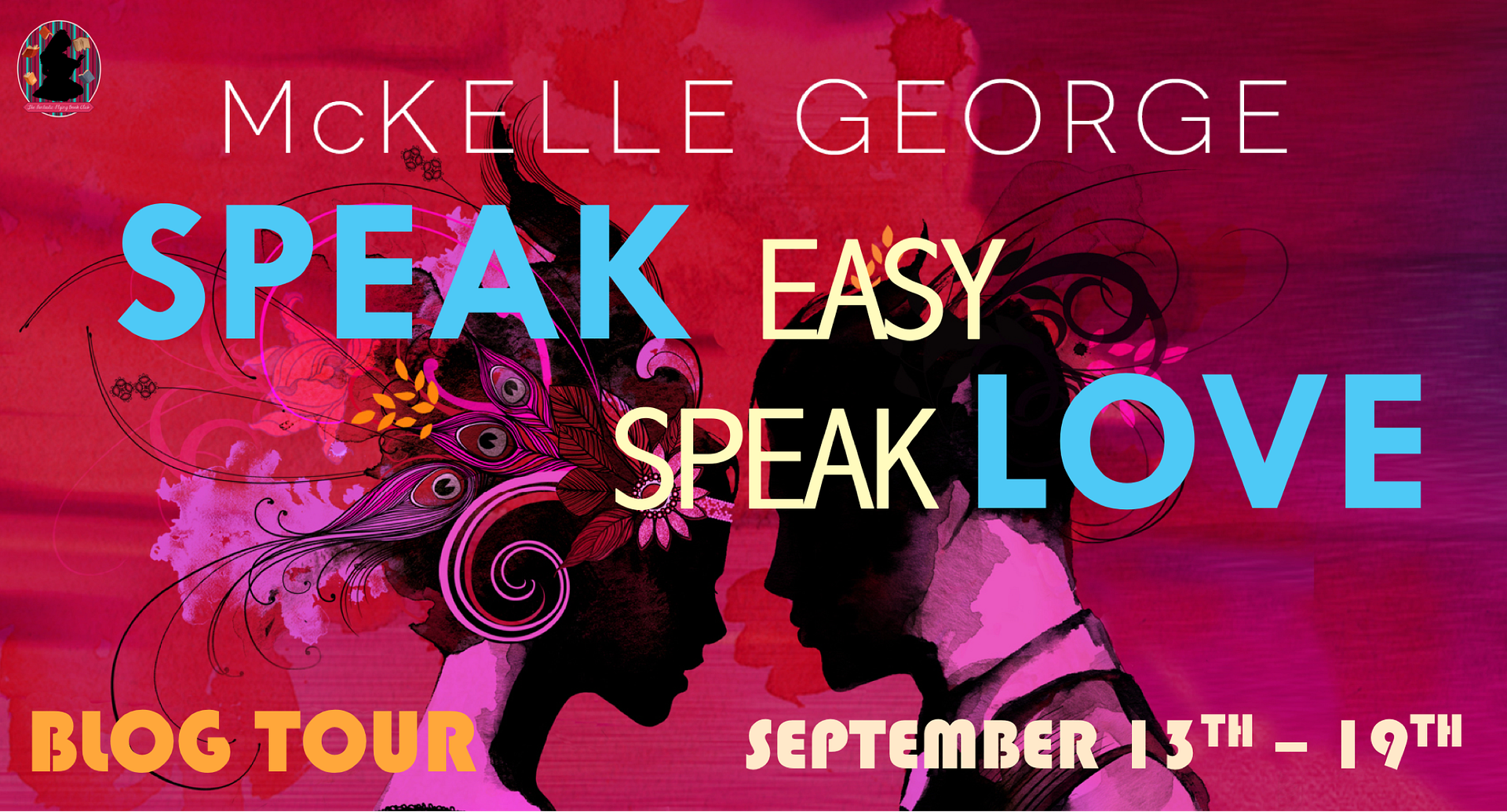 ..........................................................................................................................................................

Six teenagers' lives intertwine during one thrilling summer full of romantic misunderstandings and dangerous deals in this sparkling retelling of Shakespeare's Much Ado About Nothing.
After she gets kicked out of boarding school, seventeen-year-old Beatrice goes to her uncle's estate on Long Island. But Hey Nonny Nonny is more than just a rundown old mansion. Beatrice's cousin, Hero, runs a struggling speakeasy out of the basement—one that might not survive the summer.
Along with Prince, a poor young man determined to prove his worth; his brother, John, a dark and dangerous agent of the local mob; Benedick, a handsome trust-fund kid trying to become a writer; and Maggie, a beautiful and talented singer; Beatrice and Hero throw all their efforts into planning a massive party to save the speakeasy. Despite all their worries, the summer is beautiful, love is in the air, and Beatrice and Benedick are caught up in a romantic battle of wits that their friends might be quietly orchestrating in the background.
Hilariously clever and utterly charming, McKelle George's debut novel is full of intrigue and 1920s charm. For fans of Jenny Han, Stephanie Perkins, and Anna Godbersen.
★
Age Group/Genre:
Young Adult, Historical, Retelling
★
Publisher:
Greenwillow Books/HarperCollins
..........................................................................................................................................................

with McKelle George
LM:
Why did you decide to write [Speak Easy, Speak Love] a retelling of Shakespeare's Much Ado About Nothing?
McKelle: I was inspired to do a Shakespeare retelling after seeing some amazingly clever and intuitive adaptations at the RSC and the Globe in England. When I sat down to think of ways I could tackle my favorite play, Much Ado About Nothing, I thought instantly of the 1920s. The play is feminist in subtle ways and it offers two different kinds of womanhood in Hero and Beatrice, and the 1920s is a uniquely feminist decade. Women had just gotten the vote and the emergence of the flapper in the time after the Great War had all the right soil to explore those themes.
LM:
What would you consider the most challenging part of writing Speak Easy, Speak Love?
McKelle: Adapting certain parts of the play. As is typical in a Shakespearean comedy, everyone ends up married at the end. And a big moment of the climax happens when Claudio and Hero are trying to get married the first time . . . None of that really works for a YA book. I wanted to stay true to the spirit of the play, while still making it my own, and finding that balance was sometimes challenging.
LM:
If this book had a theme song, what would it be?
McKelle: I'm going to choose this particularly rendition of Crazy In Love https://www.youtube.com/watch?v=roCY6-EfZfM&index=5&list=PLd-9sPyjLPb9D-XN3Rkf-2s22Jj4cV8sl
LM:
Can you tell us a little behind-the-scenes story about this book?
McKelle: So, SPEAK EASY, SPEAK LOVE was rejected by 24 publishers (if I'm counting correctly . . . I might have missed one), and it took almost a year to sell the book. And I guess they were what people call "nice" rejections? What I got a lot of was: "Her writing is great, please send me any other project she does, but I just don't think we can sell a 1920s book." But what I internalized hearing all of this was that, yes, maybe the market for standalone historicals tended to be an uphill battle . . . but for a truly exceptional book, they would fight that battle. And mine wasn't. Even mentally knowing everything I know about this business and how subjective it is and how little an author can ultimately control, emotionally all I took in was: "Your book is just kind of crap, no one is that excited about it, no one ever will be, and you are simply not good enough to be published at this level."
And so when I set to work revising the manuscript for the second round of editors, having internalized twelve plus rejections, I basically decided that my book was terrible as it was and I wrote a 70K draft of essentially BRAND NEW WRITING in three and a half weeks and showed it to my agent. It was really bad, but, I will say there exists a scene I still am very fond of (even though it's completely ridiculous) where Benedick and John have a fencing sword fight. Truly.
LM:
Share one of your favorite quotes or scenes from Speak Easy, Speak Love with us!
McKelle: I'll give you a scene that not only survived from first draft to final copy—but also is the scene that most closely follows the parallel in the play:
Beatrice gathered up the cards by herself, her mask on the table by her elbow.
"You look in need of an adversary." Just like that, the seat across from her became occupied again. The voice carried a nearly flawless country accent, as if pulled straight from the weeds and then perfected in a classroom. Her new opponent wore a mask that covered the entire top of his head, fittingly equipped with horns, a garish masterpiece that looked like the product of hell's finest festival, leaving only a sharp chin available for inspection.
But through the eyeholes she could see eyes the color of mud. The color, more precisely, of being late for class when it's raining outside and slipping and seeing your best shoe coated in slick nasty brown and the obscenity that comes out because the day is awful and everything is ruined.
But if Benedick wanted to pretend he'd achieved anonymity with his mask, far be it from her to stop him from making a fool of himself. In factit might turn into the highlight of her evening.
"I'm afraid we need another two players," she said blankly.
He swept the cards into his hands with dexterity, shuffling a few times. "Cribbage? Gin? Svoyi koziri?"
He dealt, set the deck between them, and flipped the first card up. Beatrice examined her ten cards in silence, calculating her options and the percentage odds of reaching each option. She drew from the deck and discarded.
"What are we playing for?" he asked, and took his turn. It really was incredible. His voice was all but unrecognizable. Perhaps he should take to the stage if his writing never sold.
She shrugged at her humble earnings. "A nickel or two should suffice, unless you want more. I don't foresee you winning."
The smirk that appeared would have given him away if she hadn't already known who he was. "I'm penniless, alas. If I win, I want a dance. If you win, I'll give you a kiss."
"I don't suppose it occurred to you I might not want your kiss."
"If you don't want it, you can give it back."
She glared, flustered. Too late she drew without thinking. She could have used the seven of hearts face-up in the discard pile, but she missed it. This was why sparring with him, and his prettily turned words, was so frustrating. Like using a bow and arrow against the wind. "If I win, you go away," she said.
She concentrated on her hand, refusing to let herself get drawn in by conversation again. Not that he didn't try. Her dogged silence seemed to amuse him. He barely looked at his cards; her confidence grew a bit.
Until she laid down a king and he swiped it immediately. "Poor choice, Lady Disdain."
He put his discard facedown. Her stomach fell. "I win," he said.
Beatrice stared at the set of jacks and royal run of diamonds he displayed. She cleared her throat. "Well. So you have."
He stood and held out a hand.
Perhaps she could step on his toes five times and make it look like an accident. She placed her hand in his. A small shock went through her arm all the way to the bone. Revulsion no doubt. "Do you title all the strangers you meet with insulting characteristics?" she asked as he led them onto an unoccupied space of the floor.
"Only when it's very obvious."
Her hand tightened on his. As they sashayed through the first step, she landed pointedly on his foot. Except for a missed beat, he didn't react. He just twisted his ankle and set it back.
"Try to let the man lead, hmm?"
But she must have been because his hold on her waist tightened, and then she was not leading and felt the difference.
"At first I thought you must have learned I was disdainful from someone else," she said. "Benedick Scott perhaps?"
"Who's that?" he asked, all innocence.
"Lord Loquacious, they'd call him." They were dancing, she realized. As long as she let him lead, she actually did all right. He was irritatingly graceful, and this, even more irritatingly, didn't surprise her.
"Describe him, won't you? Maybe I've seen him."
She was tempted to say he was beyond description—the only truthful response that question warranted—but lurking within his request was the monster of opportunity. "He's Prince's little pet," she said after a pause. "The mascot. Quick on his feet, entertaining and whatnot, but not much substance underneath. He wants to write, I hear, but he's too much a snob for it. The upper class think some skill they acquired in an expensive classroom can pass as art, but they haven't got anything real to say. They don't understand the world outside their social circle."
By the time she finished, his grip was painful, but she pretended not to notice. Below the mask his mouth was a grim line.
"When I do meet this gentleman," he said at last, "I'll tell him what you said."
"Oh, please do. He'll have a few nasty things to say about me, too, I'm sure. But we really ought to be nice. Why would he be here at all if he weren't desperately lonely?"
He practically threw her away from him, taking a step back. Beatrice had always been plagued with a mouth that was a little too big and a little too full of salt and vinegar or, most offensive of all, too full of the truth. Still, she couldn't imagine Benedick gave a hill of beans about her opinion—even if he truly believed she thought she was talking to a stranger.
"Excuse me," he muttered, the country accent gone, and stormed away. Beatrice watched him go, wondering if the slight twist in her stomach was, for the first time, guilt over speaking her mind.
LM:
Tell us what you enjoy doing what you aren't writing!
McKelle: I have a huge German Shepherd who keeps me pretty busy! We go on lots of hikes. I'm also a contract editor with Flux and I love editing. I go to the theaters and movies (often by myself) a lot. I am a particularly talented consumer of chocolate. And I draw—though not very well.
..........................................................................................................................................................

McKelle George is a reader, writer of clumsy rebels, perpetual doodler, and associate librarian at the best library in the world. She mentors with Salt Lake Teen Writes and plays judge for the Poetry Out Loud teen competitions (but has no poetic talent herself). Her debut young adult novel Speak Easy, Speak Love comes out from Greenwillow/HarperCollins in 2017, and she currently lives in Salt Lake City with an enormous white german shepherd and way, way too many books.
WEBSITE • GOODREADS
• TWITTER • FACEBOOK



..........................................................................................................................................................
Huge thanks to McKelle for answering my questions today!
Readers, p
lease continue on for giveaway details! ~

•
1 ARC of SPEAK EASY, SPEAK LOVE by McKelle George
•
Pre-order swag including:
•
1 SPEAK EASY, SPEAK LOVE bookmark
•
1 signed SPEAK EASY, SPEAK LOVE bookplate
•
1 signed SPEAK EASY, SPEAK LOVE postcard
•
The full set of SPEAK EASY, SPEAK LOVE character cards
a Rafflecopter giveaway
Thanks so much for stopping by!
♥
Happy Reading!
..........................................................................................................................................................