...............................................
....................................................
....................................................
.....
Title:
One of Us Is Lying
Author: Karen M. McManus
Genres: YA, Contemporary, Mystery
Pages: 368
Pub Date: May 30, 2017
Publisher: Delacorte Press/Random House
Book Source: Publisher via NetGalley
My Rating: 4 of 5 stars

**POSSIBLE SPOILERS**
Synopsis:
Pay close attention and you might solve this.
On Monday afternoon, five students at Bayview High walk into detention.
Bronwyn,
the brain
, is Yale-bound and never breaks a rule.
Addy,
the beauty
, is the picture-perfect homecoming princess.
Nate,
the criminal
, is already on probation for dealing.
Cooper,
the athlete
, is the all-star baseball pitcher.
And Simon,
the outcast
, is the creator of Bayview High's notorious gossip app.
Only, Simon never makes it out of that classroom. Before the end of detention Simon's dead. And according to investigators, his death wasn't an accident. On Monday, he died. But on Tuesday, he'd planned to post juicy reveals about all four of his high-profile classmates, which makes all four of them suspects in his murder. Or are they the perfect patsies for a killer who's still on the loose?
Everyone has secrets, right? What really matters is how far you would go to protect them.
- - -
This is the story of what happens when five strangers walk into detention and only four walk out alive. Everyone is a suspect, and everyone has something to hide.
The blurb for this book is definitely not wrong!
One of Us Is Lying
is a clusterf*ck of mystery—and I mean this in the best way possible. Everyone in this book indeed carries a secret!
Likes:
• First of all, I LOVE the premise and I love that the author actually delivered us a great mystery. You know the mystery is a good one when you literally cannot stop guessing. At at least three points in the book I thought I knew who the killer was, but then some clue threw me off. I jumped to someone else, then... again. Same thing. I was on my toes until the very end, and that's what I want in a mystery.
• Diversity. There is a gay character in the book, and this I appreciate. I think he was written very well and his being in the closet added a nice suspenseful touch to the book. I can't imagine going through what he did and still coming out on top.
• The characters. Keep in mind, this book is from the POV of
four
different people. It would be easy to get them mixed up if the author didn't do a phenomenal job of distinguishing them from one another with very specific and well-written personalities. Which, of course, she did. Very very well done! They were also quite relatable and lovable. It was easy to like each of them and want them to get through the situation at hand.
• Romance. Yes, there is a romance in this book. Now, it is subtle, but nicely done. Two of the suspects become very close and we get a hint of blooming feelings and stolen kisses, but it doesn't take over the story in the least. This book, at it's core, is a mystery—the romantic aspect doesn't change that. In fact, I think it enhanced it
because
... the two teens getting into a relationship during the investigation leaves a lot of room for distrust and questionable movies, etc.
• The ending. I had a love/hate thing going with the ending. I feel that the end of a book is, arguably,
the most
important part of the book. I always seem to criticize the end more than anything else. This is the case here as well. The part I enjoyed was the end/answer to the mystery portion. The big reveal of who the murderer was intrigued me! I'd definitely guessed who did it at that point, but there
were
pieces that didn't make sense until the actual reveal. Once that happened, it all came together perfectly. I think it was extremely well done and I am greatly impressed.
Now, my one and only
dislike:
(This will be spoilery!!!)
The
other
part of the ending... the part that had nothing to do with the actual mystery storyline. It was the romance. Oh boy! Now, the two teens who had a romance going... they sort of "broke up" after the killer was outed. The guy felt useless and like he wasn't good enough for the oh-so-smart girl. So, he ignores her and she starts to move on, yeah? Well, some months later, she is going about her life and he decides to make some grand gesture to get her back. It was cute, but so incredibly cliché! lol A bit eyeroll worthy, but again, still cutesy. I can't hate on it too hard.
So,
overall
, this book was a winner for me. I loved almost every single thing about it from the character development, to the romance, to the mystery. Aside from the tiny pet peeve about the ending, this book goes onto my favorites list. I definitely recommend it if you enjoy a good high school drama/mystery. Extremely well done!

...............................................

....................................................

....................................................

.....
CLICK HERE TO VIEW THE TOUR SCHEDULE
PURCHASE ONE OF US IS LYING:
Amazon
•
B&N
•
Kobo
•
iBooks
•
Audible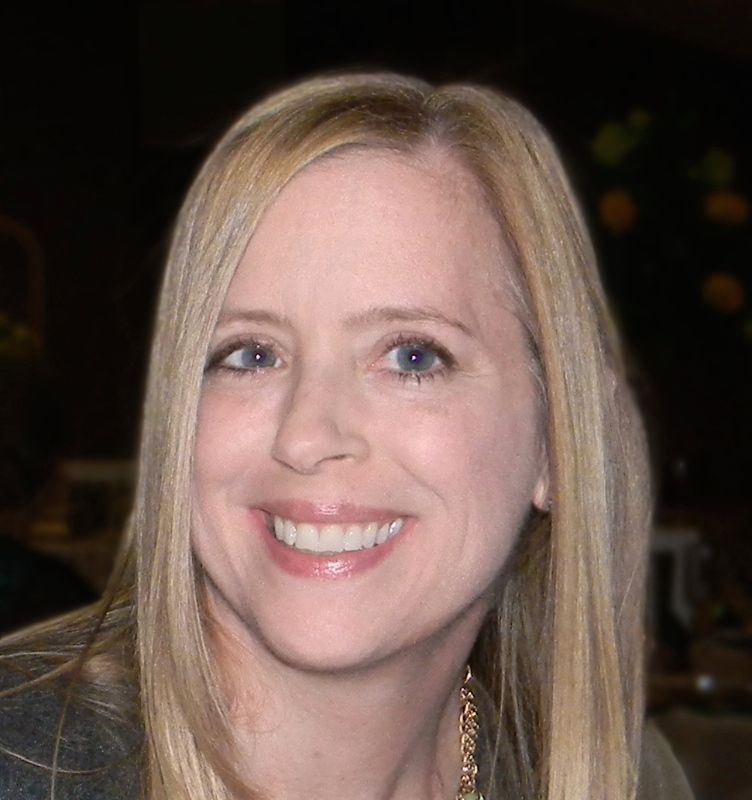 About the author
As a kid I used to write books when I was supposed to be playing outside, and not much has changed. I'm a marketing and communications professional who also writes Young Adult contemporary and fantasy fiction in Cambridge, MA.
When not writing or working I love to travel, and along with my nine-year old son I've ridden horses in Colombia and bicycles through Paris. A member of SCBWI, I hold a bachelor's degree in English from the College of the Holy Cross and a master's degree in Journalism from Northeastern University. Which I have never, ever used professionally.
a Rafflecopter giveaway