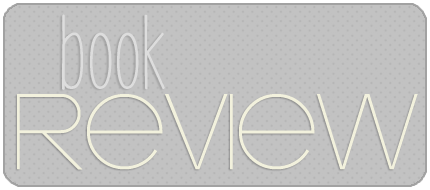 .......................................................................................................................................................

.....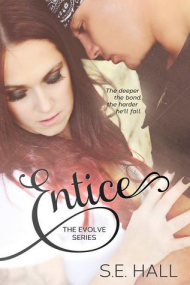 Title:
Entice
Series: Evolve #3
Author: S.E. Hall
Pages: 430
Pub Date: February 13, 2014
Publisher: Createspace
Book Source: Personal collection
My Rating: 2 of 5 stars
Synopsis:

Sawyer Beckett does everything full throttle— he's fiercely loyal to his friends, always the life of the party and impossible for the parade of women in and out of his bedroom to forget.





Surrounded by true love and happily ever afters, Sawyer's not sure if he's enhancing the what-ifs in his head, or if the goddess on stage that night really is worth the search and nagging in his chest.





At the most inopportune moment possible, Emmett Young comes "skipping" back into his life...and for the first time, Sawyer is the one left wanting more. But Emmett can't give her heart; it's already committed—for life.





The only one strong enough to bring the elusive playboy to his knees is the one he can't have. Luckily, Sawyer Beckett doesn't give up easily.





- - -





Let me preface this review by saying that I have indeed read the first two books and I found this series to be very irregular and up-and-down. I was right on the fence with the first book,

Emerge

. Part of the reason for that was one of the reasons I didn't enjoy this book. I will get into that later. Now, book two,

Embrace

, was great! I gave it four stars. The romance was sweet—not instalove. The main characters, Evan and Whitley, were actually

likable

. Unlike this book. After finishing this book I decided not to review the first two books. I just wanted to give you a quick rundown on how I felt about them.





Now, onto

this

atrocity.



THE GOOD:



The one and

only

reason I gave this book two stars instead of one is because it was funny. That is part of the reason I kept reading this series. The humor was great and it made me laugh out loud and that is something I always appreciate in a book. :) So, that's really it.



THE BAD: **SPOILERS AHEAD**



• Something I do

NOT

find funny, however, is the word

"fag"

(when used as a derogatory term). This word was uttered by Sawyer in book one and it lost some love because of that one little word. Again, in this book, Sawyer called someone a fag. It isn't funny. It doesn't make him a badass. It doesn't make him more manly. It makes him an ignorant fucker. When I read the line in which he used the word, I cringed. I felt a literal pang in my chest. I don't ever want to feel that when doing something I enjoy (reading). I don't want to be disgusted with the character(s) I am supposed to be falling in love with. Can we not be a little more progressive than this? Than using the word FAG to be funny or sound like a manly man? When writing a character I imagine you want your readers to love and find endearing, don't use a word that will undoubtedly

insult

a good portion of your readers on a deep level.





• Slut shaming. Two for two on the progressive scale, eh? Not only are we calling people fags, we are also slut shaming. In every single one of these books, there was slut shaming. There is always a girl interested in the main love interest and she is always a whore, slut, hoe, nasty bitch, etc. Just because she likes to have sex casually? Just because she enjoys a man who looks good and wants a piece? What makes her wrong for that? Sawyer is the epitome of a "manwhore"—why is that okay? Why is it okay for a man to sleep around, but not a woman? What the everloving hell? CAN WE PLEASE STOP THIS THOUGHT PROCESS.





• Instalove. Yeah, it needs no explanation, but I will give a small one. Sawyer sees Emmett (female) in a bar. She is a stripper. He feels some connection without even speaking to her. He goes back to school and pouts and cries and changes his whole life based on just

seeing

her. And while I am thinking about this... why didn't he just talk to her when he saw her? Sawyer is supposed to be this obnoxious guy who has no idea what boundaries are... so why didn't he just approach her? I am honestly baffled here. Anyway, it is instalove at its not-so-finest.





• Corny AF. It was. It was just corny and wrong in so many ways. Unrealistically so. Vomit-worthy. And please tell me

why

, during a decent sex scene, Sawyer has to say

"Oh Emmy, dat ass"

... Yes. DAT ASS. I say this sometimes, but in a joking manner. During sex? I'd fucking bust out laughing. This is not sexy. NOT SEXY. It's ridiculous and really ruined the entire scene.





• Grammar. It sucked. Editing. It sucked.



OVERALL:



If you want to read a decent book in this series, go for the second book (

Embrace

). It's the only book worth anything at all.





This book? Stay far far away. The main character is a D-bag and the writing isn't even close to good.