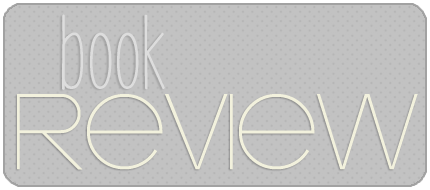 .......................................................................................................................................................

.....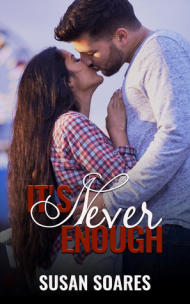 Title:
It's Never Enough
Series: Never #1
Author: Susan Soares
Pages: 180
Pub Date: July 26, 2016
Publisher: Self-published
Book Source: From the author for review
My Rating: 2 of 5 stars
Synopsis:

What happens when just one bite fails to satisfy you?





Mallory's life imploded when her best friend died. One year later, Mallory tries to press on and deal with the disease that helped to kill her best friend and continues to torment her. She lives in denial, believing she has mastered coping with her bulimia.





On one of her daily visits to her favorite coffee shop she meets Devin. He has emerald green eyes and gives off a sexual vibe that can be felt for miles—especially by Mallory. But for how sweet—and ridiculously hot—Devin is, Mallory still feels he's hiding something. Then again, so is she.





Can their passion keep their secrets hidden? Or will the truth tear them apart?





- - -





I'm going to just jump right onto this review.



Dislikes:



• Characters. My main concern is that they (Mallory, Devin, and the supporting characters) weren't very well built. Since it is the first in a series, I don't expect every single detail in the first book, but I do want

something

. I think Mallory was mundane and unlikable, but maybe I just couldn't get to know her well enough from lack of background (aside from the fact that she has an eating disorder). Devin is the same. I know nothing about him other than the fact that he is an ex-military guy with PTSD. But

who

are these characters? Their disorders define them in this book, and that isn't a good thing. As for the supporting characters, such as Fiona and the dead-best-friend (past tense), Haley—same deal. Not enough. If Mallory is so devastated by Haley's death then I really want to

feel

why. I want to feel their connection through her flashbacks, and I just don't. Haley is just a name.





• The debacle that is Mallory's eating disorder. It seems she is both anorexic and bulimic. She doesn't eat except a few morsels per day, but binges and purges as well. I am also confused about how she "hides" this from her family and friends, because every time she has a meal with someone else in the book (at least 4-5 times) the author always seemed to skip over the actual

act

of eating (nor not eating). It was just kind of skipped over. I want to know how she hid it. I want to see it happening. She is a conundrum to me.





• Plot. There isn't one. The romance is lacking. The eating disorder is touched on, but barely (until a big scene in the end of the book). Mallory's family problems are also touched on, but not much. It's a whole lot of barely-there plot subjects, but none of them really get much attention. I just had a question mark over my head at the end. :/



LIKES:



• I only liked one thing about this book, and that is Mallory's confidence. I was surprised and impressed that the author didn't make her into a shy, scared, weakling. Having an eating disorder doesn't make you weak and it doesn't mean you

have to

have self-esteem issues. Mallory had no problems talking to a guy, dating him, striking up a relationship physically. She just popped her shirt off without a second thought. She was confident even with body dismorphia. I truly appreciated this step outside of the "norm."



OVERALL:



Unfortunately, aside from Mallory's confidence in herself, this book didn't hit home for me. I felt the characters as well as the plot were lacking details, making the book a bit boring and slow. I wouldn't recommend this one.