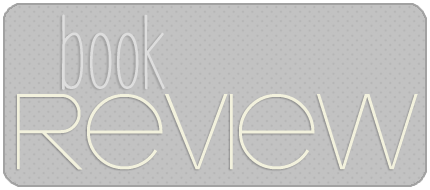 ...............................................
....................................................
....................................................
.....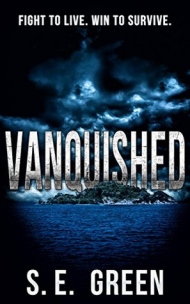 Title:
Vanquished
Series: None
Author: S.E. Green
Pages: 259
Pub Date: November 10th, 2015
Publisher: Self-published
Book Source: Author for review
My Rating: 5 of 5 stars

**POSSIBLE SPOILERS**
Synopsis:
For a price, the world's most powerful people can explore their darkest desires. On a private island hidden in the ocean they may hunt humans for game, attend gladiator-style fights, participate in elaborate orgies, and freely indulge in all the deadly sins within the cosplay of ancient times.
Abducted from their life in Miami, Valoria and her younger sister wake up in this secret society, wherein Valoria is condemned to the fights and her sister is taken away to become a sex slave.
Now "property" of a sadistic tyrant, Valoria joins other men and women captives who are forced to fight and maim for others' enjoyment, to run in their hunts, and participate in deviant fantasies. And she's under the cold, watchful eye of Alexior, a hired trainer with his own agenda for being involved in the twisted decadence.
After surviving several near-death ordeals, a defiant Valoria focuses on her training and against all odds soon becomes a favorite. But she fights for one thing and one thing only—to be reunited with her sister and to be freed.
But promises of freedom are sometimes just manipulative lies . . .
- - -
Vanquished
is, by far, one of the best books I've read so far this year—maybe even
the
best! I was floored during and after reading this book.
Saligia is an a private island owned by a rich sadist who I shall not name, since it is too spoilery. On this island, people are forced to participate in sexual activity, fight, and even kill. These people aren't there by choice. They are kidnapped and taken from their lives through various avenues as this gritty underground world of corruption runs deep.
This story revolves around a young woman named (by her captors) Valoria. She is extremely strong-willed and tough. From the moment she realizes she's been taken she is determined to gain her freedom by any means necessary. The snag in her attempts comes in the form of her 13 year-old sister, Lena. Lena was taken along with Valoria but was sold into sex slavery. Valoria takes matters into her own hands to try and bring her sister back, and to make it happen she has to become something she never thought she'd be... a killer.
There is no place for weakness here in Saligia.
Valoria's journey to bring her sister back to her is a rough one. We see this woman go through obstacle after obstacle, always trying to make her master, Dominus, happy. Dominus is a disgusting man who uses preteens for sexual pleasure and forces his slaves to fight to the death for the entertainment of the "elite" members of Saligian society. Dominus uses Valoria's weakness for her sister against her, promising her return and the absolution of revenge against those who took her. With this, he turns her into his ultimate warrior; a virtual killing machine.
The dynamic between Valoria and her master/captor is a strange one. There were moments of almost camaraderie between them and even some moments where I thought this guy might not be as evil as I originally thought. I am very impressed by the author's ability to make him so downright disgusting one moment, but almost tender the next—and believably so.
Valoria meets many a character while in Saligia. Some, such as Camille and Gem, are just like her—they loathe everything about Saligia and would run if given half the chance. These two women become her closest friends. Then there are the more seasoned fighters such as Ignatius and Sera. Both fighters are ruthless and have seemingly had all feelings and sentiments beaten out of them—they've become comfortable in their captivity so much that it now feels like home. Each character is extremely well written and very individual. Their personalities are stark in their differences, but united in the fact that they are each a captive and would ultimately leave if they truly thought they had a chance.
There is also a very slight romance to this book. There is a group of men who train and keep the slaves and fighters in line—they are called warriors. One of these warriors, Alexior, becomes a mentor to Valoria and while the two seem to hate each other at first, a slow connection builds over time, leaving them both feeling winded with the attraction and intensity they feel for each other. I was
so so so
impressed by this romance. It was so subtle that I barely saw it coming, but so intense that you couldn't see it happening
any other
way. Alexior has his own reasons for staying in Saligia and this is one plot twist you will never see coming!
The last thing I want to mention (aside from the bomb plot, amazing characters, and hint of romance) is the gory details, literally. This book is packed with violence and death. There is sexual deviance, bloody fights to the death, beatings, hangings, and more. It is very much
adult
and not suitable for anyone under the age of 18. That being said... holy crap, S.E. Green, did you do this
well
! The violence and such wasn't just done for shock factor. You could tell each fight and each gory detail was very well thought out and planned down to the T. Huge props.
Overall,
Vanquished
blew me away. I was on the edge of my seat (and by that I mean up all night with not a wink of sleep) the entire time I read this story.
I want a sequel, and I want it now!
The details were very meticulously put together, each character playing their part, each fight bringing us closer to the blowout ending. The characters are so very multidimensional and easy to connect with (impossible NOT to) and the sliver of romance is strong, yet understated—in other words, perfection. If you enjoy a book with lots of suspense, a crazy plot with crazy amazing characters, gore, and drama then this book is for you. A definite must read!! A favorite of the year, for sure.
Sometimes at night I stand and stare up at the stars, and I remember...

...............................................

....................................................

....................................................

.....

PRESENTED BY XPRESSO BOOK TOURS / CLICK HERE TO VIEW THE TOUR SCHEDULE
PURCHASE VANQUISHED:
Amazon
•
B&N
•
Kobo
About the author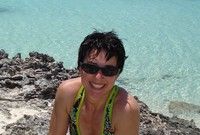 S. E. Green (aka Shannon Greenland) is the award winning author of several novels including the teen thriller, KILLER INSTINCT, and the spy series, THE SPECIALISTS. She lives off the coast of Florida with her very grouchy dog. Find her at www.segreen.net
a Rafflecopter giveaway