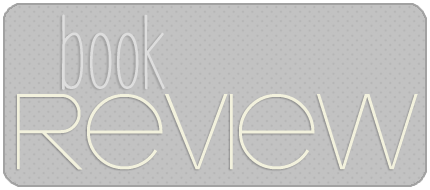 ...............................................
....................................................
....................................................
.....
Title:
Girl Last Seen
Series: None
Author: Heather Anastasiu, Anne Greenwood Brown
Pages: 272
Pub Date: March 01, 2016
Publisher: AW Teen/Albert Whitman & Co.
Book Source: Publisher for review
My Rating: 3.5 of 5 stars

**POSSIBLE SPOILERS**
Synopsis:
Kadence Mulligan played to a packed house of her fans Friday night.
Saturday morning she was gone.
The songs Kadence wrote and sang with her best friend, Lauren DeSanto, made them both online sensations. But when Lauren lost her voice, Kady couldn't wait to go solo. It's no secret the two had a major falling-out and were barely speaking to her. Lauren kept to herself, scribbling song lyrics, while Kady's stardom was rising steadily…until she went missing.
Yet Lauren was one of the last people to see Kady the night she disappeared.
The only person who seems to believe that Lauren is innocent is Jude Williams, former outcast turned gorgeous bad boy, but he has reasons of his own for wanting to get back at Kady. Still, he's Lauren's only ally, and together they look back on their complicated friendship with Kady as they search for answers. But are they both really looking for the truth? Or is one of them playing an elaborate game to cover up a crime?
- - -
Let's jump right into this! I've read books by both of these authors, but obviously not written together. It was the same deal; I liked them but I didn't love them. Same goes for
Girl Last Seen
.
I am slightly on the fence, but one leg is over onto the "liked" side. lol
Here's what I enjoyed about the book! ONE: I enjoyed that the authors truly brought this into the contemporary. Lauren and Kady are a YouTube sensation (with Kady being in the spotlight of course) and that fits so much into the
now
! I think they wrote it extremely well. When Kady and Laurens YouTuve views plateau, Kady is upset by this. She thinks she needs to do something new to make the views go up again, so she does. Lauren, on the other hand, is out of commission. She has throat damage after a particularly bad bout of food poisoning-slash-throat infection. Sounds legit, right? I definitely dig the idea and I think the authors pulled it off very well and very realistically!
TWO: The romance. I actually loved the romance between Lauren and Jude. Jude is someone Lauren was friends with back when she was a child, but he ended up being the ugly kid and Kady pushed into the picture and sort of kicked Jude out of it. So, Jude left town for some time, etc. Came back. Now he's smokin' hot and has a bad-boy attitude to match. Love that. Love the realness of it all. Side note: bullying is another issue these ladies took on. They really laid it all out; raw. Yet another thing they did perfectly! Moving on... the romance. Yes!
YES.
When Lauren and Jude reunite as friends, things become heated pretty quickly and it is fantastically done. Sexy, but not too much so. Sweet, but not tooth-achey. Jude isn't the perfect guy either, and this is also something I adore. He's flawed; deeply so. He has this plan for revenge and Lauren was/is not exempt from it, but things get blurred and things shift, etc. It's just amazing.
THREE: The mystery. This is a very big aspect of this book. Kady plays a show at the coffee shop where Lauren works and goes missing right after this. Lauren becomes a suspect and so does Jude. The clues are laid out extremely well, and this mystery will definitely throw you for a loop! I think the authors did a really nice job of telling the story from multiple POVs so that we could see these clues in different lights. I think what looks suspicious to one person may look different to someone else. These authors really thought it out well, and that shows.
This brings me to my dislikes, which mainly lie in the end of the book.
It is
impossible
not to put spoilers here. I have to in order to tell you why I only gave the book 3.5 instead of 4 or even 5. SO ...
SPOILERS AHEAD!!!!!
Read at your own risk!
Okay, so the end of the book. Total cop-out. First of all, Kady isn't really dead or missing at all. She staged the entire thing because she is completely freaking insane. This part is fine; I actually enjoyed it. I think the authors really painted this girl in a crazy light and it looked real. Love it. BUT, it's what comes after Kady is discovered that I don't like... Her boyfriend, Mason, is one POV of this book. He's completely devoted to Kady; like puppy-dog devoted. It's gross. lol Anyway, he is there when Kady is discovered. Things go down, blah blah. Then Kady and Mason are alone. Kady talks mad crap and makes Mason feel like complete shit; their relationship was a game and didn't mean anything to her. So, Mason makes a snap decision to kill her. Yes, kill. Not only is THIS a cop-out, but the
way
he does it is also a cop-out and sort of cheesy and lame. I won't spoil that little tid-bit (even though I spoiled other things, but hey... I did warn you).
END SPOILERS
So, all in all, this book was really great! The ending wasn't my bag, but up to that point, it was great! The mystery is really spot-on and keeps you guessing. The romance is sweet and sexy, but not to the point that you want to vomit. The book is very in-tune with present day situations and such. I enjoyed the multiple POV storytelling as it gives the reader a change to see things from all angles. The characters are very well built and very much multi-dimension. I definitely recommend this book for those who enjoy a good YA mystery/thriller with a bit of romance and a twisty plot!
...............................................

....................................................

....................................................

.....
TOUR SCHEDULE:
PURCHASE GIRL LAST SEEN
Amazon
•
B&N
•
Kobo
•
IndieBound
...............................................
....................................................
....................................................
.....
Heather Anastasiu is the author of the young adult sci-fi GLITCH trilogy as well as the historical adult duet Tsura and House of Stone. She grew up in Texas but recently moved to Minnesota with her family. She teaches creative writing at the Loft Literary Center in Minneapolis.
Anne Greenwood Brown lives in Minnesota with her patient husband and three hilarious children. She is the author of the LIES BENEATH trilogy, and has her first New Adult book coming under the name A.S. Green from Entangled/Embrace, summer 2016.
a Rafflecopter giveaway