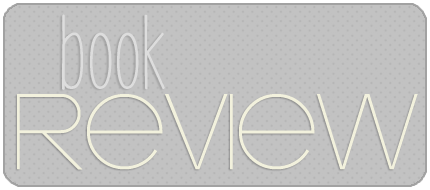 .......................................................................................................................................................

.....
Title:
Never Never: Part Three
Series: Never Never #3
Author: Colleen Hoover, Tarryn Fisher
Pages: 92
Pub Date: January 19, 2016
Publisher: Createspace Independent Publishing
Book Source: Personal collection
My Rating: 2 of 5 stars
Synopsis:

Together, Silas Nash and Charlize Wynwood must look deeper into the past to find out who they were and who they want to be. With time ticking down, the couple are in a race to find the answers they need before they lose everything. Can they regain what they once had? And will it restore who they once were?





- - -





Obviously, this review is going to contain

major spoilers

! So, as always, if this is a bother, head on out of here. ;)





Now, first of all, I

loved

the first two books in this trilogy of novellas. They were full of mystery and intrigue with lots of romance and a ton of suspense. Both the first book and the second were ended on cliffhangers, so I am attributing my love for them, in part, to this. Cliffhangers have a way of making you feel more excited and emotional about a book that may have otherwise been a let-down. I feel like it's meant to blind you to the fact that the book may have had no real substance to begin with. Anyway, moving on to this final installment... I am so very disappointed with it.





1.) The "romance" was forced and came on too quickly. Silas and Charlie had been losing their memories every 48 hours. In this book, Silas "wakes up" with his memory in tact—at least from the past week or so. He remembers all the clues and all the memory losses, but Charlie does not. So, he comes to this conclusion that he must convince Charlie to fall in love with him so she, too, can get her memory back. So, of course now we have the inevitable insta-love bullshit. Silas does all these cheesy things that lack any sort of creativity to make Charlie fall "in love" with him. It's very eyeroll worthy and not that interesting

or

believable.





2.) The memory loss itself. It was never explained. Silas makes a brief suggestion that perhaps the two of them lost their memories because they broke up. For a quick back-story for those who've forgotten: The two teens' families were close. Their fathers ran a business together. Charlie's dad embezzled money and went to jail. Charlie believed Silas' father was to blame. They fought, broke up, etc. Silas' barely-touched-on theory is that they are losing their memories over and over because they messed with fate. He thinks they are soul mates and screwed up the universe of their lives by breaking up. He suggests that the memory loss is some sort of wrinkle or paradox in the fabric of fate. Again, eyeroll. This might be a cool idea if it was actually embellished upon! But, aside from him mentioning it in just a paragraph or two, no other explanations are given or introduced. They are just magically cured when Charlie falls back in love with Silas.





3.) The epilogue. Oh, the fucking epilogue. Charlie and Silas lived happily ever after. They had a daughter. Said daughter is in high school now. She has a boyfriend. One day Charlie is home waiting for Silas to bring the teens home from school or something like that... and upon their arrival, she notices an off-ness in her daughter. She ask her what she wants to do for her birthday next weekend. They converse about it for a short minute, and the girl leaves the room with her boyfriend in tow. Silas and Charlie are alone in the kitchen. Turns out, the girls birthday isn't for 6 more months.

DUN DUN DUN!

Charlie looks at Silas... it's happening again! OH NOES. Again, this would be a cool idea IF it was actually made

into

something!! So, I am expecting another book or this is all just crap. Grr!!





Now, I can say I always enjoy the writing of these authors. I didn't like this book in the end, but the first two in the trilogy were good. I am disappointed, but it wasn't the worst thing I've ever read. I am just pretty angry that I didn't get any answers. I think these two authors should stick with contemporary romance and leave the paranormal books to those who know how to do it

right

.





If you've read the first two books in the series, go ahead and finish it. I want you to wallow with me. lol I don't really recommend this one unless you just want to be pissed off.