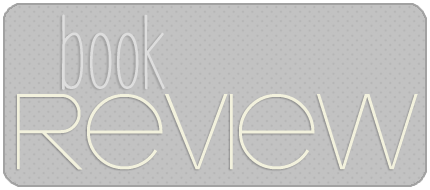 ...............................................
....................................................
....................................................
.....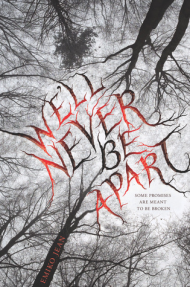 Title:
We'll Never Be Apart
Series: None
Author: Emiko Jean
Pages: 288
Pub Date: October 6th, 2015
Publisher: HMH Books for Young Readers
Book Source: Publisher for review
My Rating: 4 of 5 stars

**POSSIBLE SPOILERS**
Synopsis:
Murder. Fire. Revenge.
That's all seventeen-year-old Alice Monroe thinks about. Committed to a mental ward at Savage Isle, Alice is haunted by memories of the fire that killed her boyfriend, Jason. A blaze her twin sister Cellie set. But when Chase, a mysterious, charismatic patient, agrees to help her seek vengeance, Alice begins to rethink everything. Writing out the story of her troubled past in a journal, she must confront hidden truths.
When they ask me what happened that night, I'll say, It was a mistake. But it wasn't. I don't remember, I'll say. But I do.
- - -
We'll Never Be Apart
opens up to a horrific scene. From Cellie's point of view, we get to see the night this book is all centered around. The fire in the barn—a fire set by Cellie herself. Her twin, Alice, along with Alice's boyfriend, Jason, are caught in the fire. Cellie wants them to burn. She enjoys it. She feels like a third wheel and resents both of them for planning to leave her behind.
After that, we jump ahead. Cellie and Alice have both been taken to Savage Isle—a hospital for the mentally ill. They are being kept separate. Alice wants revenge on her twin, because Jason died in the fire that night. So Alice makes it her mission to find where they are keeping her twin and kill her before she can finish what she started in that barn.
We follow Alice's POV through the entire book, but there is also a flashback type element told in the form of Alice's journal. We learn how she and Cellie ended up where they are and a little bit of their past. We learn that the twins lived with their grandfather until he died. They were then sent to foster homes (which is how Jason came into the picture), some of which were okay, others...not so much. From the moment their grandfather died, we see a slow decline and really witness some of the true madness that lies within Cellie.
I liked this book a lot, but it did have some flaws. Mostly, I found the pace a little bit slow and drawn out. In the end, it didn't matter much because the story was great; very thrilling and tough to put down.
My favorite part of this book is the plot twist. You will probably see it coming, but the author does a great job of disguising it. I had an inkling it was happening, but I still needed confirmation. I won't spoil it, but it's pretty huge and awesome. Emiko Jean did a fantastic job with this.
I also think the kind-of romance between Alice and Chase was cute, but Alice's constant moaning over Jason kind of ruined it for me. Again, this didn't matter much in the end, because it wasn't the main focus of the book. Alice and Cellie's life was the main focus. Their mutual declination as well as the revenge aspect were definitely in the forefront. The romance between Alice and Chase was more of an afterthought for me.
Emiko Jean is a great writer. Her words were quite poetic and beautiful even with the grittiness of the story. The whole book had this dark, almost spooky feel to it. It was almost like a haze over the whole story. I don't know how to describe it other than that. :) But it was amazing.
All in all, I definitely recommend this book. It has it's flaws—mainly a slowness to the plot—but it also has great strengths. The book is mysterious and creepy, but also thrilling and keeps you guessing. It has a very twisty plot, which I LOVED. The characters are very well written and quite relatable in some ways, even under the circumstances they are in. The ending had some loose ends, but not enough to leave you feeling unhappy. Emiko Jean wrapped up just enough, but left some things open for speculation. It was really a great book and I recommend it if you are looking for something creepy and surprising.
And I know, I know, we'll never be apart.

...............................................

....................................................

....................................................

.....

PRESENTED BY ROCKSTAR BOOK TOURS / CLICK HERE TO VIEW THE TOUR SCHEDULE
PURCHASE WE'LL NEVER BE APART:
Amazon
•
B&N
•
Kobo
•
iBooks
•
IndieBound
About the author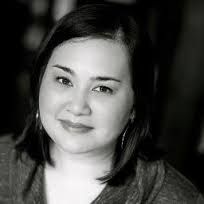 Emiko Jean is an elementary school math teacher, whose work with children in foster care inspired her debut novel, We'll Never Be Apart. Aside from reading, writing, and teaching, Emiko is passionate about bugs. She can often be found in the remote forests of the Pacific Northwest, where she lives with her husband, hunting giant moths and cataloguing rare insect colonies.
a Rafflecopter giveaway