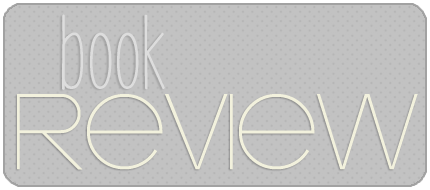 .......................................................................................................................................................

.....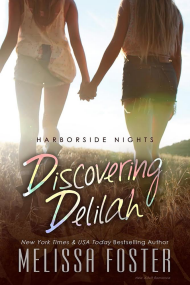 Title:
Discovering Delilah
Series: Harborside Nights #2
Author: Melissa Foster
Pages: 348
Pub Date: July 09, 2015
Publisher: World Literary Press
Book Source: Author for review
My Rating: 3.5 of 5 stars
Delilah Armstrong recently lost her parents—on the evening of her college graduation, to be exact. For Delilah, this is more confusing and painful than it would be to the average person. Delilah is a lesbian and came out to her conservative parents right before they died in the car accident following her graduation.

Delilah struggles with her desire to come out to her closest friends—including Ashley, a girl she's been crushing on for months—and the look in her parents eyes when she told them about her sexuality. Their disapproval of same-sex relationships is still in Delilah's life even though her parents themselves are gone. She doesn't know whether to hate them for crippling her ability to love freely or to remember how they loved her and mourn them properly.

As Delilah works through her feelings about her parents' death, she also works through her feelings for Ashley. She takes a step forward, but finds it difficult to let go completely. Ashley has already been hurt in the past by a girl who refused to come out and acknowledge their relationship in public.

Will Delilah overcome her fears before she loses her first love for good?

- - -

First things first. This book is #2 in series, but I haven't read the first book. I was only interested in this book because of the f/f relationship aspect. I'm gay. I like gay fiction. Simple! Book #3 is centered around a m/m relationship, so I will probably be reading that one as well. Anyway, moving on...

OKAY! The first thing I have to express is how much I appreciatethe fact that this book wasn't the typical lesbian-falls-in-love-with-her-BFF story. THANK YOU MELISSA FOSTER!Delilah has a best friend, Cassidy, but she doesn't fall for her and pine over her in secret for months or years. Delilah knows she is gay. She doesn't need to come to the realization of that due to her feelings for Cassidy, because they don't exist. Instead, we have an outside party—Ashley—gain her romantic interests instead. Ashley is a new friend in Delilah's life. She came into the picture in book one (Catching Cassidy) and she and Delilah became friends due to a mutual interest in painting and drawing. They've been helping each other with their techniques and such.

Fast forward a bit... Delilah has made the decision to tell Ashley how she feels (Delilah does not know Ashley is a lesbian), but she fears her inexperience will make her unappealing or embarrass her. So, when Delilah is offered a chance to "use" someone for sexual experience, she takes it. A woman from her grief therapy group offers herself up for nothing more than an evening of fun meant to teach and give her some experience. This part of the book was sort of unbelievable to me, but it was a small enough part that it didn't bug me for long. I just doubt a woman as ashamed of her own sexuality as Delilah is would take up a near-stranger on an educational one night stand. Nah... probably not.

The dynamic between Delilah and Ashley was super intense. Their first kiss was insanely hot and I am very much impressed with Melissa Foster's talent for sex scenes. Lesbian sex scenes always end up TOO soft and feathery. It's not realistic. This author turned up the heat. It wasn't too dainty and prissy. There was a lot of passion and realism in the sex scenes and I loved it. I also just loved the moments where they had deep conversations or acted playfully. It was sweet and really beautiful. The entire relationship and act of falling for each other was great.

Even as Delilah and Ashley get their relationship going, Delilah still struggles with her fear and shame thanks to her parents disapproval. This also causes Delilah to be very insecure. As she and Ashley try to build their relationship, Delilah constantly pulls back and picks fights over small things. I think this part was also very real and believable. I feel that anyone in Delilah's position would be afraid to really let go and give themselves over.

In the end, Delilah stumbles upon that moment of acceptance and it's with the help of some information about why her parents "hated" gays. I was a bit disappointed that this "news" wasn't really news at all. It was simply that her dad was raised by homophobic parents. Nothing big, just that. I guess it is realistic, but I was hoping for something more excusable than just the fact that her father was conditioned or brainwashed.

Overall, Discovering Delilah was a very enjoyable read. It was told in the alternating POVs of both Delilah and Ashley. I was fully able to appreciate the LGBT theme of this book from an experienced perspective. I think the author portrayed Delilah in a realistic and relatable way. She was a lovable character despite her flaws. Ashley was a supportive character and I really enjoyed getting to know some of the other crew in this series. I hadn't really planned on reading the rest of the series, but now I think I will! I definitely recommend this one if you enjoy a good romance with lesbian main characters or just a great new adult novel!