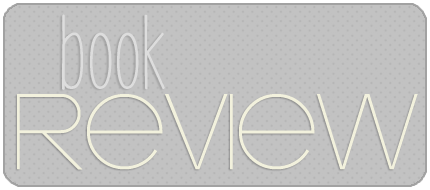 .......................................................................................................................................................

.....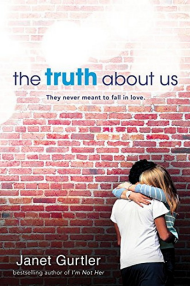 Title:
The Truth About Us
Series: None
Author: Janet Gurtler
Pages: 320
Pub Date: April 07, 2015
Publisher: Sourcebooks Fire
Book Source: Publisher via NetGalley
My Rating: 4 of 5 stars
On the outside, Jess is just a privileged girl from a wealthy family; spoiled and shallow. On the inside? She's falling apart—just like her family.

After a tragic event within the family, Jess's world began to fall apart. Her mother hides away in her bedroom alone and depressed. Her father buries himself in work. Jess's sister is never even home, choosing to stay with her boyfriend most nights instead of deal with things at home. And Jess? She embarrassed her best friend in front of half the school and decided, instead, to befriend a party-girl with demons of her own.

The two of them get into nothing but trouble, and when they are finally caught, Jess's father decides to give Jess some perspective by forcing her to volunteer at a soup kitchen for the summer.

Jess has major reservations about the volunteer work. Her preconceived notions about the people who come to the soup kitchen as well as the other volunteers has her less than enthused about being there.

As Jess spends her days at the kitchen, though, she begins to befriend some of the people there; some of the regulars, along with the grouchy old man who tends the greenhouse, and of course, Flynn.

Flynn is from the wrong side of the tracks, and when Jess falls for him, it's hard. As their relationship grows, Jess is forced to look at the differences in their lives and has to make a choice whether or not they are just too different to be together.

- - -

**MINOR SPOILERS AHEAD!**

Alright! The Truth About Us is my second read by Janet Gurtler. I read If I Tell a couple years ago and loved it! Some of the things I enjoyed about this book are similar to that of If I Tell.

First of all: THE CHARACTERS. This author creates extremely multi-dimensional, real, relatable characters. They are memorable and they stand out amongst the plethora of characters I've met over the years. Jess begins this story being a spoiled, mopey brat simply acting out in minor ways so she can gain attention from her absent parents. By the end, she is more vibrant, more compassionate and understanding as well as responsible.

Flynn is a great character as well. Is he perfect? No. Who likes perfection anyway? He is protective of his family; he does what he needs to do to feed his brother and help his mother clean up the mess left behind by a father with a gambling addiction. He not only takes care of his younger brother, but he also helps out as much as he can at the soup kitchen. This is how he and Jess get to know each other and become close.

The romance is very up and down. It's definitely on the angsty side and in part of the book I was shocked at the turn Jess and Flynn's relationship ended up taking. Shocked in a bad way? I am still not sure how I felt about it. In the end , though, the author righted the wrong and everything ended up all rainbows and unicorns (for the most part). The journey to get there was a bumpy road. Jess has not only her own opinion of people from Flynn's side of town to contend with, but also her friends and family's judgmental opinions. Her father is downright against her seeing Flynn at all. Her so-called "friend"—Nance—is more jealous than anything else. Her mother and sister aren't even aware of what's happening because they are so absent. Even the other people volunteering at the kitchen, save grumpy ol' Wilf, are against them being together—they assume Jess is just enjoying the thrill of fooling around with a guy from a bad part of town; that he is simply a phase and she will only hurt him in the end. With everything and everyone stacked against them, Jess and Flynn have to fight to be together; and they each go through bouts of losing that fight.

Let me go in a different direction. Let's talk about Wilf. This old man gives the story some spice and sass. He is absolutely hilarious and I adored his character so very much! The relationship he has with Jess is sort of grandfather/granddaughter, but they banter like no one else. It definitely brought on a lighter, more humorous mood to the story. I have to highlight this for you; if you choose to read this book, you'll simply die of laughter and adoration for the dynamic between Wilf and Jess; between Wilf and Flynn, for that matter.

Get ready for some waterworks if you pick this one up, because there will be crying. I bawled at least twice. I am completely sold on any book that can evoke my emotions in such a way. Words on a page making me cry? Yes, that is power. I honestly feel that if you are so much into a story that you feel pain or joy when the characters do, then the author has succeeded in their writing. Janet Gurtler is a prime example of such a phenomenon. I am finding it rare lately.

All in all, this book won me over from beginning to end. I took a star away for the sole fact that I feel the ending was less-than-stellar. A couple loose ends and whatnot. Nothing too bad.

I definitely recommend this book to anyone who enjoys a YA Contemporary, a good romance with a twist, or a romance with depth behind it. I loved the characters, both the good and bad ones. Gurtler writes beautifully and she is quite thorough when it comes to creating a setting you can get lost in. The focal point of this book is Jess's inner-growth and understanding of people from a different background. It's also about love in many forms; familial, romantic, and friendship. This story will make you laugh, cry, and get angry. The story grabs you and holds you until the end. If you haven't read anything by the lovely Janet Gurtler, I think you are truly missing out! Go out and buy, rent, borrow, etc. a copy of The Truth About Us and I promise you won't be sorry. :)

*Adult content warning: This book does contain some adult themes; nothing graphic, but there is some swearing, minor violence and sexual innuendo, as well as underage drinking.