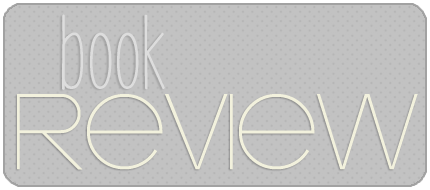 .......................................................................................................................................................

.....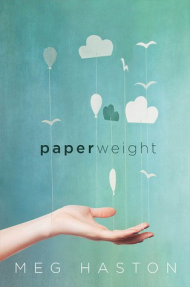 Title:
Paperweight
Series: None
Author: Meg Haston
Pages: 304
Pub Date: July 07, 2015
Publisher: HarperTeen
Book Source: Publisher via edelweiss
My Rating: 3 of 5 stars
Synopsis (via Goodreads): Seventeen-year-old Stevie is trapped. In her life. In her body. And now in an eating-disorder treatment center on the dusty outskirts of the New Mexico desert.

Life in the center is regimented and intrusive, a nightmare come true. Nurses and therapists watch Stevie at mealtime, accompany her to the bathroom, and challenge her to eat the foods she's worked so hard to avoid.

Her dad has signed her up for sixty days of treatment. But what no one knows is that Stevie doesn't plan to stay that long. There are only twenty-seven days until the anniversary of her brother Josh's death—the death she caused. And if Stevie gets her way, there are only twenty-seven days until she too will end her life.

- - -

*THIS REVIEW MAY CONTAIN SPOILERS!*

First things first: The protagonist.

Stevie wasn't my favorite. Her story is one of growth and acceptance, but she is pretty damn selfish. The story jumps between past and present, and while it is doing this, we do see some minor changes in this girl, but not enough that I really feel a transformation took place. It took the entire book for her to stop whining about the fact that they diagnosed her with bulimia versus anorexia. This does bring up an important point though... which leads me here:

The way this book portrays eating disorders. This was a positive point for me. I have never dealt with one personally, but eating disorders are often portrayed as having to do with vanity and skewed body image. This is not the case for every person battling this kind of disorder, and Paperweight shows us another side. Stevie isn't struggling with bulimia simply because she wants to be skinny. For her, it's more about control. Her family life is out of her control. Her mother left the family out of nowhere and never came back. Her feelings for her best friend, Eden, are turning more than friendly—which is, of course, out of her control. Things in her life are changing and spiraling, leaving her with the need to control something. So she turns to her disorder. It becomes a companion to her when no one else will. It makes her feel powerful, strong, and in control. It becomes an addiction for her. What I am saying here is this: I appreciate to the fullest extent that Meg Haston put this disorder into a lesser-viewed perspective. Reading this story could help people better understand those with EDs.

I am totally jumping around here, but now I need to mention the reason I couldn't give this book 4-5 stars. Loose ends.

1.) The mother. A lot of focus is put on the fact that Stevie's mother left the family, but we never find out why. It is implied that we should know why, but maybe it went over my head. We also learn that Stevie's mother is paying for her treatment but, again, we never learn anything more beyond that. She never shows up, never calls, nothing! No closure what-so-ever.

2.) Eden. Now, Eden was Stevie's best friend. Stevie developed romantic feelings for Eden. Eden reciprocated those feelings, but on a more shallow level. The two began kissing, sleeping together, etc. They weren't an official couple, but had all the perks of being such. Enter Josh, Stevie's now-dead brother. Josh falls for Eden and it becomes a weird love triangle/cluster-f*ck of emotions. To make a long story short: Eden is a manipulator; she is a user. She is partially to blame for Josh and Stevie getting into the accident that killed him and left her mentally scarred for life. Eden and Stevie never gain closure before she goes into treatment. Stevie eventually writes her a letter telling her how she feels, but we don't get to see the receiving end. I don't know about other readers, but I would have truly liked to see some sort of response from Eden; some sort of contrition on her part. Again, not enough closure for me.

3.) Ashley. Ashley is another girl at the treatment center. Some things go down which leads poor Ashley to hurt herself. We never see whether or not she gets better; whether she is released from the hospital or the treatment center. Ashley plays a pretty big part in the book and I really feel that leaving her story untold is a mistake.

Now, aside from all these characters falling into nothingness, I did enjoy this book. Overall, it was a good read and I would recommend it for those who enjoy books that tackle tough issues. It handles the subject of eating disorders in a respectful manner, but also paints it in a new light. The characters are well-written and the story contains a lot of emotion—so much so, that you may be taken aback by it. Be prepared for an emotional slap in the face if you choose to pick this book up.