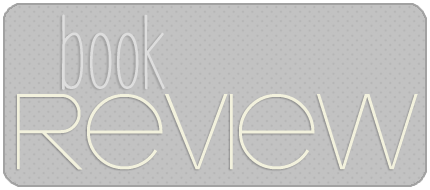 ...............................................
....................................................
....................................................
.....
Title:
The Replacement
Series: None
Author: Rachael Wade
Pages: 218
Pub Date: January 25, 2014
Publisher: Rabbit Hole Press
Book Source: From the author for review
My Rating: 4 of 5 stars

**POSSIBLE SPOILERS**
Synopsis (via Goodreads):
My name is Elise Duchamp. I'm twenty-three years old and I'm known as the town whore.
No, not the kind who exchanges sexual favors for money. The other kind. The kind who gives it all away for free, whenever and however she likes. I am that girl. The one everyone whispers about and the one none of the girls seem to like, because all of their boyfriends either want to sleep with me or already have. Promiscuity is my thing—the kind that slowly, violently turns my insides black, but gives me something I need.
All things considered, I'm not completely reckless. I'm safe, and contrary to popular opinion, I do have a heart. I live in a world of careless choices, and with those choices come careless people. I cannot judge them, because I am one of them. I too bow down to the altar of the self-serving. I am not a good friend. I am not and never could be anyone's girlfriend. I'm convinced any goodness in me shriveled up and died long ago.
But I
am
a replacement. That is something I know how to be, and this is a story of the lengths I'd go to in order to keep it that way.
- - -
The Replacement
is not your typical New Adult read. It isn't in a college setting. It isn't about an innocent virgin-like female. It doesn't contain your quintessential "bad boy"... Nope, this book mixes it up. And I
like
that. Instead of the played out good-girl-meets-bad-boy scenario, Rachael Wade decided to shake things up! Our protagonist, Elise, is the naughty one. ;) Ryder, our sexily-tattooed love interest, is more of a subdued free bird who oozes sweetness.
Now, let's backtrack to Elise for a minute... She is the perfect example of an anti-heroine. Immoral. Damaged. Angry. She isn't just the town whore; she sleeps with unavailable men—married, engaged, committed men.
"I'm a whore! I'm rotten to the fucking core...

You'd run in the other direction if you have even a shred of sense."
But even as she screws her friends fiancé, there is still a strange likability to her. She had a rough past—shown to us in snippets here and there; in memories and dreams—and she lost her mother to cancer. The author set us up to
sympathize
with her and it worked. Elise was damaged; her view of herself completely skewed by her less-than-stellar parents. Her father was a disgusting man. He abused her in ways less obvious than physical or sexual abuse, and her mother was nothing but a pawn in her fathers' games. She raised Elise to believe her beauty was power. That she needed to use her looks and her body to get her where she wanted to be in life. Elise doesn't need to be
fixed
, she needs to be remade. And Ryder does that.
Ryder comes into her life at random. Immediately, the romance begins. It starts off slow—butterflies in the tummy, feelings she doesn't remember having for any man before—but it builds into a crazy passion; an all-consuming, emotional love story. I felt a lot of emotion while wading through the ups and downs of Elise and Ryder. There were some parts that were light and fun, while others were intense and heartbreaking. It was a perfect mixture.
And
the sex scenes were fantastic. Definitely squirm-worthy!
"I don't just want a quick lay with you, don't you get that?

I want all of you. Your mind, your heart—I want you. How many times do I have to say it?"
The plot isn't anything out-of-this-world, but it's one that'll keep you on your toes and keep you surprised. I definitely didn't expect some of the twists I was presented with. It was mostly good. My one problem lies in the fact that there were a couple loose ends. Nothing detrimental to the storyline, but things I was still curious about. No big, though. The plot was still great. I enjoyed reading it immensely.
One thing that surprised and delighted me was the fact that when Elise came to the realization of her true feelings for Ryder, she didn't just jump into something with him. She had the sense and the determination to love
herself
first. She leaves town for awhile and finds herself, so to speak. I find this sort of growth impressive and I applaud the author for working that into the book. It tells women who may be in a similar situation that it's not healthy to hate yourself and claim to love someone else.
All in all,
The Replacement
was a wonderful New Adult read. The characters are refreshing and different from the norm. The romance is unique in it's own way, but intense and emotional all the same. The plot was well thought-out and substantial. The end leaves you with a couple small questions, but nothing too bad. You can expect a happily-ever-after, but not before trekking the bumpiest of roads to get to it. I recommend this book to anyone who enjoys a good romance, but needs something
more
than the usual spiel. I look forward to reading more books by Ms. Wade!

...............................................

....................................................

....................................................

.....

PURCHASE THE REPLACEMENT: