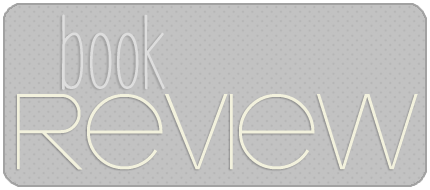 ...............................................
....................................................
....................................................
.....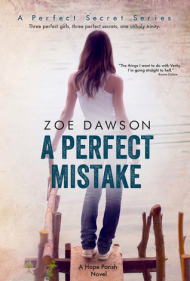 Title:
A Perfect Mistake
Series: A Perfect Secret #2
Author: Zoe Dawson
Pages: 252
Pub Date: December 16, 2013
Publisher: Blue Moon Creative
Book Source: From the author for review
My Rating: 5 of 5 stars

**POSSIBLE SPOILERS**
Verity Fairchild has lived her whole life with the stigma that comes along with being the preacher's daughter. She's also lived for years wishing she could be something else. She wants to be a fashion designer. She wants to let go. She wants to be free.
But someone threw a wrench into those plans. Boone Outlaw—one third of the unholy trinity; the town bad boys. The Outlaw triplets.
Verity is filled with anger and that anger is directed straight at Boone. A year ago, Boone did something unforgivable that resulted in astronomical consequences—consequences that he himself did not have to pay. Instead, Verity had to deal with it on her own.
Boone Outlaw ruined my life. There wasn't any way I was going to cut him any slack.
After a year in New York, Verity is ready to launch her fashion career and finally leave Suttontowne for good. She returns home to tell her preacher father her plans. What she doesn't know is that while she lets her fear hold her back, she is going to have her entire world turned upside down all over again.
Boone Outlaw has always had it bad for Verity. All through high school and even now. But
Holy Mary Verity
is forbidden fruit.
This makes working side-by-side with her on church renovations a special kind of torture. But Boone is a sucker for even being close to Verity. Only... he has no idea why she glares at him with hatred and disgust every time he turns around.
But he's determined to find out.
Because secrets
always
have a way of coming out.
- - -
A Perfect Mistake
was a perfect book! It was everything I expected it to be and
more
. Zoe Dawson has this way of reeling you in and holding you there even well after you've finished the book. Sigh...
This is why you want to read this book/series:
•
Triplets. SEXY FRIGGIN'
TRIPLETS
•
Laugh-out-loud brotherly banter
•
The term "huckleberry"
•
Frogging
•
Endearing southern drawl (yes, you can hear it loud and clear)
•
The beauty of the bayou
•
Steamy sex
•
A crazy-ass religious zealot
•
Bar fights
•
Shock and awe
•
Did I already mention hot, muscled triplets? Yeah. Gotta have those. Especially Boone. THE BOONE SWOON ♥
The Outlaw Triplets.
These guys are fangirl-worthy and panty-drop sexy. Not only do they melt my heart and heat my insides, but they also crack me the hell up. When more than one of them is in a scene, it's a damn riot! The brotherly banter is side-splittingly funny and so freaking adorable and endearing. The dynamic between them is something I haven't seen in the New Adult Genre yet, and I love it. I love them. I have this bittersweet feeling about the series. Two triplets down, just one more to go. Oh man, I never want it to end.
Dearest Zoe, Can we clone them?
Yeah... let's do that! ;)
At the mention of New Adult, I have to say that I am right up there with the folks who feel the genre is getting insane and out of control. I
love
the genre, but with massive hoards of books coming out
within
it each week, that makes it all the more difficult to find a really amazing story. They all start to look the same. And let's be honest... a lot of them kind of
are
the same. This is why I feel I have to shout it from the rooftops that Zoe Dawson has created
a standout set of books
. It's not one big thing—it's a dozen smaller things that make up this whole of greatness. The characters are livelier, the romance deeper, the plot line more interesting, the laughs more abundant. Everything about this book screams
more
to me.
It's clear from the beginning that Verity has a secret. It's clear that she believes Boone ruined her life. You expect a secret, but you will never expect the entire truth. Just as with the first book, Zoe blindsided me with a revelation. She pretty much knocked me on my ass! There I am, all content in my cozy reading chair, and WHAMMO! Secret unveiled! Now I have to wake up my poor poor husband so I can shout at someone about how I am so floored and so OMG surprised. ;) I wouldn't want to tell one of my bookish friends and spoil it, afterall! But let me just say this: you are going to need to pick your jaw up off the floor after reading this one.
If anyone has read my review of
A Perfect Mess
, you'll know how much I enjoyed the sex scenes. One reason for that is the fact that it was from the male's POV. This is one of the unique points I was talking about. I can honestly say, I can't remember even
one
other book where this was the case. I don't know about you, but I feel it's much more sexy to read from the guy's point of view. I love how raw an straightforward it makes things. I love the masculinity. Now, there are plenty of sexy times to see from Verity's POV as well, but my overall point is that the sex scenes are
FANTASTIC
. They're also perfectly spaced out and not overly done.
The romance is fast-paced, but I can tell you it works in this book. It's not insta-love, but it's insta-connection. Attraction, plus some. Verity and Boone have a whirlwind of a relationship. They are intense together. They don't do things half-assed. I really appreciated both of their journeys into self-awareness and into redemption. They each had thins to overcome and while on their own, couldn't quite seem to make it happen. Together? Done.
Needless to say, I definitely recommend this book. It was even better than the first, and I am still thinking about it well after finishing it. The characters are so well developed and so easy to connect with and love. The romance is sexy and very much passionate and intense. The plot is well written and definitely deeper and better thought out than a lot of other NA books. The Louisiana parish is the perfect setting. It's got a beauty about it and I really enjoyed the southern feel and the personality that came with it.
Trust me, this is a book you want to read. I recommend it 100%! Start with
A Perfect Mess
, then read this one (although this book could be read as a standalone). Now, Ms. Dawson, please bring on Braxton's story!

...............................................

....................................................

....................................................

.....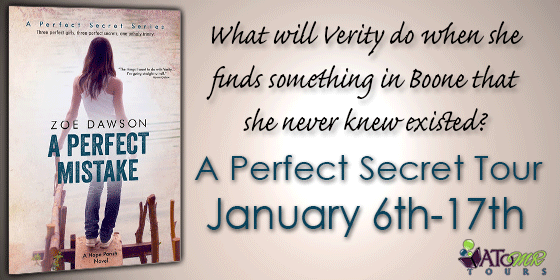 CLICK HERE TO VIEW THE TOUR SCHEDULE
PURCHASE A PERFECT MISTAKE:
Amazon
•
B&N
•
Kobo
•
iBooks