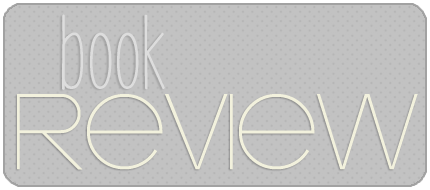 .......................................................................................................................................................

.....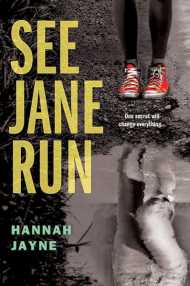 Title:
See Jane Run
Series: None
Author: Hannah Jayne
Pages: 288
Pub Date: January 07, 2014
Publisher: Sourcebooks Fire
Book Source: Publisher via NetGalley
My Rating: 4 of 5 stars
Synopsis (from Goodreads):
I know who you are.
When Riley first gets the postcard tucked into her bag, she thinks it's a joke. Then she finds a birth certificate for a girl named Jane Elizabeth O'Leary hidden inside her baby book.
Riley's parents have always been pretty overprotective. What if it wasn't for her safety...but fear of her finding out their secret? What have they been hiding? The more Riley digs for answers, the more questions she has.
The only way to know the truth? Find out what happened to Jane O'Leary.
- - -
Alright, the first thing I have to mention is that I think my opinion may be skewed because of the fact that—if the synopses I found on Goodreads and Amazon are correct—the sequence of events has changed from the ARC (which I have) to the finished book. This is the first time I have seen a noticeable difference. Just for your reading information. ;)
Now, the
second
thing I must say is that I read this book in one sitting! It's been at least a year since a book has gripped me that tightly! And that's sort of saying a lot considering how many mysteries I've been reading over the past months.
Hannah Jayne sets the mystery up pretty much right off the bat. Riley and her best friend, Shelby, are searching for something in her parents' bedroom when they come across Riley's baby book. Inside they find a birth certificate with the name
Jane Elizabeth O'Leary
on it. That, coupled with the fact that her parents are
beyond
strict with her and control every tiny aspect of her life, make Riley automatically suspicious. I mean, this is just within the first chapter! I am hooked immediately. From this point on, it's a whirlwind. The mystery keeps up with many possible outcomes to ponder. There is suspense and thrill, and plenty of creepy parts to make your tiny hairs stand on end.
A series of clues and odd happenings lead Riley to believe that
she
may be Jane O'Leary. But why would her parents change her name? Why would they lie to her for her entire life? Why are there no photos of her before age three?
I have to find out about Jane... I have to know—if she's me.
When the truth finally comes out, you will definitely be surprised. It's not what you'd expect, and it wasn't what
I
was expecting. I have to admit, I was a little disappointed with the ultimate outcome. It was a surprise, yes, but I was hoping for something else. *pout*
Along with the mystery and suspense is also a budding romance. It's not really the main focus, but Riley begins hanging out with the school "bad boy"—JD. JD is a distraction for Riley and she eventually ends up feeling more than friendship for him, and vice versa. She begins to confide in him and as the plot thickens, they become quite close. It's a sweet romance and I think it added a nice element to the thrill of the story.
Riley was a great protagonist. While she could be slightly melodramatic and jump to the worst conclusions, I understand that in a way. From the beginning, we're informed of Riley's anxiety. She takes meds for that disorder on a daily basis. I am not sure if the author's intent was to portray that Riley was anxious in hopes of making her reactions more realistic or just for another element of mystery or another thing to doubt about her parents. Anyhow, for me, it ended up making Riley's reactions to things much more realistic. I myself have anxiety (chronic anxiety, and I also take my daily pill) and I can tell you that I am notorious for overreacting and automatically going for the worst possible conclusion. It's in my brain, man. It seems to be in Riley's as well. ;) My
ultimate
point is that Riley is a complex character and I enjoyed her personality because I feel I can relate to her. She's cheeky and endearing, but also tough and brave.
All in all, this book is a must-read!
See Jane Run
is thrilling and mysterious, but also emotionally moving and romantic. It'll grip you and hold onto you til the very last pages. It'll make you laugh and cry, and make the hair on the back of your neck stand up. It's chilling and surprising. The mystery is well written, as are the characters and setting. The conclusion was a little lackluster for me, but could be outstanding to someone else. This book is yet another testament to how talented Hannah Jayne is with her spine-tingling mysteries! I definitely recommend this book to those who enjoy YA Mysteries.

...............................................

....................................................

....................................................

.....
PRESENTED BY SOURCEBOOKS
Check out my interview with Hannah Jayne here
(+ giveaway for See Jane Run)!