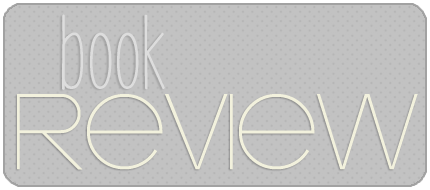 .......................................................................................................................................................

.....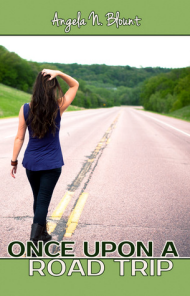 Title:
Once Upon a Road Trip
Series: None
Author: Angela N. Blount
Pages: 398
Pub Date: November 01, 2013
Publisher: Artifice Press
Book Source: From the author for review
My Rating: 3 of 5 stars
Synopsis (via Goodreads):
Eighteen-year-old Angeli doesn't "fit in." She's never been on a single date, and she lives vicariously through an online world of storytelling. With the pressures of choosing a practical future path bearing down, she needs a drastic change. Too old to run away from home, she opts instead to embark on a solo 2-month road trip. But her freedom is tempered by loneliness — and anxiety tests her resolve as she comes face-to-face with her quirky internet friends.
Aside from contracting mono and repeatedly getting herself lost, Angeli's adventure is mired by more unforeseen glitches — like being detained by Canadian authorities, and a near-death experience at the hands of an overzealous amateur wrestler. Her odyssey is complicated further when she unwittingly earns the affections of two young men. One a privileged martial artist; the other a talented techie with a colorful past.
Bewildered by the emotions they stir, Angeli spurns the idea of a doomed long-distance relationship. But she is unprepared for the determination of her hopeful suitors. In the wake of her refusal, one man will betray her, and the other will prove himself worthy of a place in her future.
Angeli sets off in search of a better understanding of herself, the world, and her place in it. What she finds is an impractical love, with the potential to restore her faith in happy endings.
- - -
Upon realizing this book was a true story; a memoir, I changed my rating from 2 stars to 3 stars. One of the reasons for my lower rating was the story's realism factor. This is a moot point considering it
is
a true story. So, I am editing myself here. For some reason I completely missed the fact that this was a memoir. I may have not chosen to accept it for review
had
I known. I never feel quite right reviewing a memoir. I don't want to insult someone, you know? But I am just going to tell you what I honestly thought. :)
Okay, let me start with Angeli. Angeli was a protagonist I had some trouble with. She goes on this road trip to discover herself; to find out what is missing so to speak, but it ends up being too much about which boy is the best choice for her. I don't feel as if finding yourself a boyfriend or girlfriend is something that should shape the way you see yourself—in fact, I feel it'll do just the opposite. So, Angie has plans to visit a bunch of her online friends throughout her trip. NONE OF WHICH ARE FEMALE. She plans to room with them at their homes. This struck a cord with me. It was pointed out in the book that doing what she was doing may not be the most safe or smart idea, but I have to stress it even more. I don't know what would possess an 18-year-old girl to drive across the country
alone
(I would've felt differently had she traveled with a friend) and stay with random men for days or weeks.
****SPOILERS COMING****
My point ended up being proven when Angie is nearly raped by one of the guys she stays with. Not only does she stay with him once, but she goes to stay with him a second time. While in a hotel, sleeping in the
same bed
, he sexually assaults her. He claims he did it in his sleep and Angeli actually entertains the idea! She even starts to feel
guilty
! I have 100% honest trouble believing any woman of 18 years could be so completely naïve. Maybe Angie was sheltered, as is stated in the book, but even so... I just cannot wrap my head around this.
Anyway, second issue. There were some slightly sexist comments and something akin to slut-shaming going on in this book. I never like that sort of thing. Angie was attracted to three of the 5 or 6 guys she went to visit. She nearly slept with two of them. So, her road trip was a make-out fest with guys she'd just met. Hmmm... hypocrite, much?
My main issue lies in the fact that this book is supposed to be about a road trip, yet it lacks something essential to a road trip story—
a road trip!
Part of what I
adore
about road trip novels is the actual traveling part. I mean, it makes sense right? Well, in this book we sort of skip over that. Sure, there are some key places Angie decides to visit, some landmarks and such, but never do we actually get to follow her while she is driving through all these places. The road trip aspect of the book was severely dulled in favor of the weird love triangle going on. For me it made the book a bit on the boring side. I got to the point where I was skimming a little.
BUT.
Although Angie was romantically interested in a few of the people she visited, she also had a good time with others. I really liked that with a couple of the guys, she
helped
them. She helped one learn to drive. She helped another with a medical/mental issue. She also learned some things along her journey, which I suppose is inevitable. She obviously learned not to trust everyone so blindly (unfortunately).
Everybody's damaged. It's just a question of how badly, and whether you're healing or still bleeding.
She gained a sort of strength and insight by the end of the book. I mean, she
did
it! Went on a cross-country road trip all on her own. Stellar! I am sort of
very
jealous. ;)
There was a slightly spiritual undercurrent to the book. I appreciated that Angela Blount didn't make it preachy. She kept it light, but it made an impact on the story all the same. I liked reading about her view of "religious" vs. "spiritual". I can definitely relate to that and respect it.
All in all, this was a good, clean read. The story got off to a quick start and kept going at a steady pace. I think this book had aspects that were both good and bad. I think the most important message, though, is that you learn from your mistakes and you make better choices in the future. I enjoyed the romance, even if it seemed a bit unbelievable. Your biggest obstacle will be getting past the protagonist's naïveté. Once you do that, it's a good story! It was
clean
(especially for New Adult) and I'd definitely consider this a beach read. This memoir is a humorous, fun, lighthearted, and spiritual journey.
Sometimes you find yourself in the middle of nowhere; and sometimes, in the middle of nowhere, you find yourself.
I can definitely recommend it to those who enjoy a YA/NA contemporary.