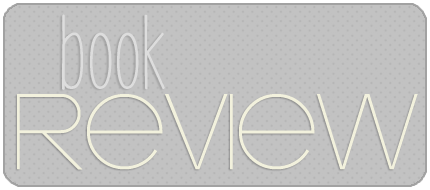 .......................................................................................................................................................

.....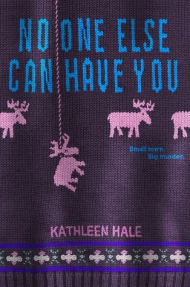 Title:
No One Else Can Have You
Series: None
Author: Kathleen Hale
Pages: 380
Pub Date: January 07, 2014
Publisher: HarperTeen/HarperCollins
Book Source: Publisher via Edelweiss
My Rating: 3 of 5 stars
Synopsis (via Goodreads):
Small towns are nothing if not friendly. Friendship, Wisconsin (population:
689
688) is no different. Around here, everyone wears a smile. And no one ever locks their doors. Until, that is, high school sweetheart Ruth Fried is found murdered. Strung up like a scarecrow in the middle of a cornfield.
Unfortunately, Friendship's police are more adept at looking for lost pets than catching killers. So Ruth's best friend, Kippy Bushman, armed with only her tenacious Midwestern spirit and Ruth's secret diary (which Ruth's mother had asked her to read in order to redact any, you know, sex parts), sets out to find the murderer. But in a quiet town like Friendship—where no one is a suspect—anyone could be the killer.
- - -
This was a book that tore me to shreds. I was completely, 100% on the fence about it. Being that I review books on my blog and for publishers, authors, etc., I try not to look at too many reviews
prior
to reading a book I plan on reviewing. I feel it skews my judgement and I just don't want anyone else's opinion to alter my own, even if it's not something I am doing consciously.
After
reading this book, I went to see what other readers were saying about it. I saw
many
people say that you'll either love it or hate it; no middle ground. I honestly don't agree with that. I feel this book had some great qualities and some bad ones as well. Go figure.
Dislikes:
•
The Wisconsin-speak. Not only was it completely over exaggerated, but it was strange and just plain
annoying
. You want examples? I have examples!
"Oh bajeezus."
"Oh my Gah."
"For cripe's sake."
"Okie dokie. YOU BETCHA. Don'tcha know?"
Ever. Other. Page. JUST NO.
Then there is also the fact that no one in this book ever refers to someone by just their first name. Nope. Their surname must be attached at ALL TIMES.
I just think the author was trying much too hard to make this town (real or made up, I don't know) sound like this off the map place where "normal" doesn't exist.
•
The nicknames/pet names Kippy's father addresses her by. Oh my friggity-friggin' GOSH. I'm assuming this was meant to be quirky and cute, or endearing, but for me it was just weird and downright cheesy. To give you an idea: Pickle, Cactus, Chocolate Butt, Pimple, Fart Muffin (!!). What the heck? I don't even...
•
There was this one part where Kippy is in some sort of anger management class or therapy group and this guy introduces himself to the group, his name, etc. Then he says this:
"And my reason for violence—most of the time—is just to get my wife to look at me. That's why I grab her by the hair. To position her head better."
Er.....
Okay, am I the only person who read this and finds that completely crass and insensitive? Making light of domestic abuse is
not
something I appreciate, especially in a Young Adult novel! For shame! :(
Onto the good:
First of all, the mystery. As I've mentioned many times lately, I am very much into mysteries at the moment. I am all over them! This book was right up there with some of my faves in terms of mystery. The plot was interesting and definitely a little off-kilter, but in a
good
way. I liked that I had many suspects to choose from (I even suspected Kippy herself at one point) and that I was still surprised with the outcome. I was also surprised by the
motive
behind the act of killing Kippy's best friend. It wasn't quite was I was expecting, but I enjoyed that the author kept me on my toes and kept the mystery going perfectly.
Although Kippy's character was a little
too
quirky, she was still likable. She was memorable. In the beginning of the book, Ruth's mother gives Kippy the dead girls journal/diary. She tells Kippy to censor it for her. So, Kippy is naturally excited, yeah? She gets to read all her BFF's secrets! But once she reads the journal and finds out what her supposed best friend had to say about her, well... it's not good. Ruth was definitely not the person Kippy thought she was. It was a struggle for Kippy to overcome some of the hurt she felt, but never did she stop trying to find out the truth of what happened to her friend. Kippy was determined to find out who killed Ruth,
no matter what
. Ruth was flawed. Ruth kept things from her. Ruth may have even said some awful things about her, but she was still her best friend. It didn't discount the memories and times they shared. It ended up being quite emotionally moving in the end. Ultimately, I found Kippy to be a strong protagonist and every bit an inspiration on her own way.
My favorite thing about this book has to be the fact that it's on the dark side. I think the YA genre lacks novels like this. Right from the start, when we find Ruth hanging from a tree, it's dark and obscure. It's not your average murder mystery, nor is it your average YA contemporary. Throughout the entire story, there is this hazy aura of creepiness to it. I can recall getting chills many times and that is definitely a good thing in my book. ;) So basically, don't expect your run-of-the-mill story here, because this one is definitely anything but.
Overall,
No One Else Can Have You
was a good read. There are definitely some downfalls, but I was able to get past them and ultimately enjoy the book. The protagonist is great and definitely memorable. The story is quirky and a bit dark. It's gritty and full of character. The mystery is very well written and the climax will have you reeling. I definitely recommend this to those who enjoy a YA mystery with an odd twist.