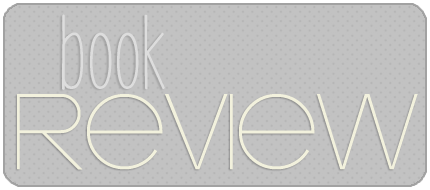 .......................................................................................................................................................

.....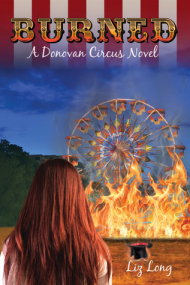 Title:
Burned
Series: Donovan Circus #2
Author: Liz Long
Pages: 303
Pub Date: December 19, 2013
Publisher: Createspace
Book Source: From the author for review
My Rating: 5 of 5 stars
*Contains spoilers for Gifted: A Donovan Circus Novel (book 1 in the series)*
Burned
picks up a few weeks after the final events of
Gifted
.
Lucy is still reeling with guilt over killing Felix in self-defense, and also reeling with her indecision over her love life. Avoiding Gabriel and Keegan makes things a tad bit easier, but Lucy knows it's only a matter of time before she must make a choice.
On top of her emotional struggle, Lucy and the Donovan Circus family are about to encounter a new threat...
One evening whilst strolling along the grounds, Lucy is grabbed. A knife is held to her neck and words are spoken into her ear...
Tell Sheffield that Medved is hunting him.

Tell him. Tell him the Bear is coming.
Medved the shifter is a villain with immense power. Sheffield quickly calls on an old friend—a friend who happens to run a competing circus—for help.
The Donovan crew head off to Grayson Circus to form an alliance in hopes of beating Medved, but end up getting the opposite of a warm welcome.
While trying to win over the Grayson group, learning more secrets about her father daily, and fighting with her own feelings, Lucy is ready to explode.
Will Medved and his army be enough to take her and her friends down?
- - -
What a follow-up!!!
Gifted
was great, but
Burned
?
ASTOUNDING!
Liz Long is quickly moving up in the ranks of my all-time favorite authors!
The first thing I have to note is that the romance in this book is superbly done. I am so impressed with the fact that Liz didn't make it the focal point, but kept it alive with passionate and meaningful interactions between Lucy and both her love interests. I also like that I was surprised at her choice once it was made. I won't spoil it, of course, but I think you'll be surprised as well. I imagine it's quite a feat to keep up the suspense with both Gabriel and Keegan enough to make it realistic and yet still a surprise outcome. Does that make sense? I hope so. lol Anyway, the romance is beautiful and moving and very much heart-wrenching at times.
After reading the first book in the series, the characters really stood out to me. I remember being impressed with the sheer
number
of characters and how each one stood out so completely, remaining clear and memorable in my head even weeks after I read the book. We get all those same characters in this novel,
plus some
. With the Donovan crew spending a good portion of the book at the Grayson Circus, we meet new people! And the same thing happened with this book... I found them all SO SO memorable! Not only new characters, but new Gifts—some very interesting and fun ones at that. You can definitely expect new friends as well as enemies. :)
Lucy is a lovable protagonist. I found that she really stepped up in this book. She was going through emotional turmoil for many different reasons, but embraced her role as leader even when she wanted to do anything
but
that. She never asked to be caught up in a war her father and Sheffield began. She never wanted to have to hurt someone using her Gift. She never asked for her Gift, period. But she grew. She learned. She overcame. She is inspiring and I very much enjoyed reading from her POV; enjoyed going on that journey of growth with her.
As for the new villain. The Bear has quite a presence. This guy isn't just evil, he's freakin' insane! Sociopathic, even. He's definitely a memorable baddie! The action that accompanies his battle with Lucy and her friends is pure
awesomeness
. I felt like I was watching a movie. Liz did a perfect job of writing the action and keeping up the suspense. I was enthralled and glued to the pages.
All in all,
Burned
left me completely satisfied. The characters, both old and new, are amazing and very stand-out among the hoards of New Adult characters out there. The romance is sexy and intense. The storyline progresses nicely and leaves things open for a third book
without
torturing us with a cliffhanger ending! Please bring on another Donovan Circus novel... like now! I definitely recommend this book (as well as
Gifted
) to anyone who enjoys a unique, fast-paced NA novel with a paranormal twist. :)