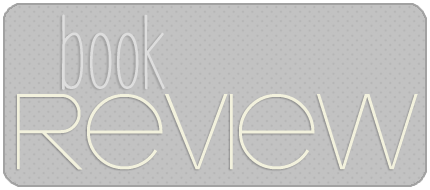 ...............................................
....................................................
....................................................
.....
Title:
Betwixt
Series: Betwixt #1
Author: Melissa Pearl
Pages: 286
Pub Date: November 03, 2012
Publisher: Createspace
Book Source: From the author for review
My Rating: 4 of 5 stars

**POSSIBLE SPOILERS**
Betwixt
opens up to our protagonist, Nicole Tepper, walking down a dark road drunk and alone.
After arguing with her won't-take-no-for-an-answer boyfriend, she is abandoned and forced to walk home on a freezing cold night. What could be worse? Getting hit by a car and tumbling down an embankment and into the woods—which Nicole does.
The next morning, Nicole wakes up in her own bed injury-free and fuzzy on the events of the previous night. Perhaps she was a bit more intoxicated than she thought?
Or maybe not... By the end of the day, Nicole comes to the realization that no one can see or hear her. Is she dead? Is she a ghost?
No. Her body is laying in the woods, dying, and her spirit is reaching out for a connection; a call for help to anyone who will listen. And that person turns out to be Dale Finnegan—the senior Nicole herself dubbed with the nickname "Scarface"...
But Nicole is desperate, so she latches onto Dale for dear life—literally. The two of them work to find her body while Nicole flashes in and out of consciousness and tries to sort out her growing feelings for Dale.
Will they find her before it's too late? Or will Nicole die like she believes she deserves?
- - -
This book was a pleasant surprise! I've had it on my TBR list for awhile, but I always pass it up when looking for a new read. It sounded good, but didn't stand out to me. I am glad a blog tour opportunity came along that gave me the chance to bump this one up, because it was a fantastic read!
First of all, there is more to this book than meets the eye. There are plot elements not even mentioned in the synopsis. Nicole is hiding a secret from Dale. She is in pain and feels guilty for something
huge
from her past. While searching for her body and getting closer to Dale, she feels guiltier by the hour because of what she believes to be an unforgivable act on her part—one that caused a rift in her family and a numbness in her heart. Nicole has befriended the "mean girls" of the school just because she knows these girls won't look at her too closely or too deeply. The surface is what matters to them, allowing her to hide what she really feels and who she thinks she is. She parties and she lies. She sleeps around and she does stupid things that harm her in more ways than one. All because of one fateful day.
Sorry, no details for you! ;) You'll have to read it.
The romance was nice. I
adored
the dynamic between Nicole and Dale. They banter like crazy and had me laughing out loud on
many
occasions! The romance is a slow-build and realistically paced. The two are tentative and guarded at first, but the author brings down their walls in all the right places, right up until the very end. If you love a happily-ever-after with a bittersweet note, this may be the book for you.
I want to catch you when you fall...
Along with the romance and the paranormal aspect of Nicole's spirit putzing around while her body lies in the woods, dying a slow death, there is also a mystery:
Who hit Nicole and drove off, leaving her for dead?
Dale and Nicole are on a search for the parties responsible and Melissa Pearl really handled this well. For a book that's only 286 pages long, there is a lot going on. It could've been messy, but totally wasn't. It was well thought-out and very well written.
My one and only complaint is the ending. Part of it anyway. The person who hit Nicole with the car? Their punishment sucked and there wasn't enough closure for me. I was pretty peeved about that. I am hoping for a better tie-up in
Beyond
(book #1.5). I do plan to read it soon and find out!
Overall, this book was such a pleasure to read! It kept me turning the e-pages well into the night. The characters are well-built and amazingly easy to love! The paranormal aspect has a slightly religious/spiritual undercurrent, but it's not in your face. It's very touching and definitely made me shed a few tears! This book will make you laugh and it will make you think. It will make you cry and it will make your heart pound. It's well-written and the ending will knock you on your arse,
hard
. I definitely recommend this to anyone who enjoys a good YA read. It's truly a diamond in the rough!

...............................................

....................................................

....................................................

.....

CLICK HERE TO VIEW THE TOUR SCHEDULE
PURCHASE BETWIXT:
Amazon
•
B&N
•
Kobo
•
Books-A-Million
•
iBooks
IndieBound
•
Book Depo
About the author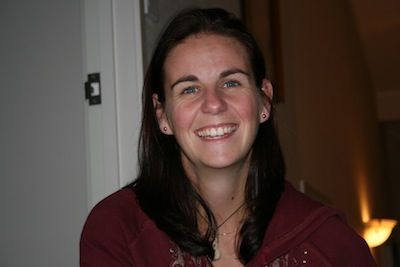 Melissa Pearl was born in Auckland, New Zealand, but has spent much of her life abroad, living in countries such as Jordan, Cyprus and Pakistan… not to mention a nine month road trip around North America with her husband. "Best. Year. Ever!!" She now lives in China with her husband and two sons. She is a trained elementary teacher, but writing is her passion. Since becoming a full time mother she has had the opportunity to pursue this dream and her debut novel hit the internet in November 2011. Since then she has produced four more books and has a YA fantasy trilogy coming out this year. Unknown and Unseen (The Elements Trilogy) out now!
"I am passionate about writing. It stirs a fire in my soul that I never knew I had. I want to be the best writer I can possibly be and transport my readers into another world where they can laugh, cry and fall in love.".
a Rafflecopter giveaway