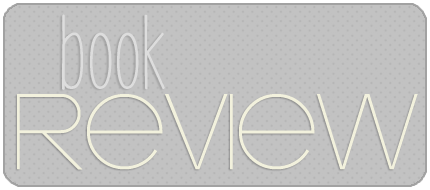 .......................................................................................................................................................

.....
Title:
River Road
Series: Sentinels of New Orleans #2
Author: Suzanne Johnson
Pages: 332
Pub Date: November 13, 2012
Publisher: Tor Books/Macmillan
Book Source: From the author for review
My Rating: 5 of 5 stars
*May contain spoilers for Royal Street—book 1 in the series!*
Synopsis (from Goodreads):
Hurricane Katrina is long gone, but the preternatural storm rages on in New Orleans. New species from the Beyond moved into Louisiana after the hurricane destroyed the borders between worlds, and it falls to wizard sentinel Drusilla Jaco and her partner, Alex Warin, to keep the preternaturals peaceful and the humans unaware. But a war is brewing between two clans of Cajun merpeople in Plaquemines Parish, and down in the swamp, DJ learns, there's more stirring than angry mermen and the threat of a were-gator.
Wizards are dying, and something—or someone—from the Beyond is poisoning the waters of the mighty Mississippi, threatening the humans who live and work along the river. DJ and Alex must figure out what unearthly source is contaminating the water and who—or what—is killing the wizards. Is it a malcontented merman, the naughty nymph, or some other critter altogether? After all, DJ's undead suitor, the pirate Jean Lafitte, knows his way around a body or two.
It's anything but smooth sailing on the bayou as the Sentinels of New Orleans series continues.
- - -
River Road
takes place a few years after
Royal Street
. When I interviewed Suzanne Johnson for a blog tour, she mentioned this. She mentioned that she wanted to eliminate the obstacles that Hurricane Katrina brought to the first book in the series, as it made the pace slower. I think this big jump in the timeline was very smart. I agree that it definitely helped up the pace for
River Road
. I was on the edge of my seat! It also left room for so much
more
in the way of plot. The intricacies of the mystery, the characters, their connections, etc. was all very impressive to me. As with the first book, I was 100% satisfied with the mystery-making skills of this author. Every time you think you've got it all figured out, she tosses a wrench into the works and changes the entire dynamic—in a good way! She is absolutely astounding. :)
Our favorite characters from the first installment are back right alongside DJ—Jean Lafitte, the sexy undead pirate (sigh... so badass and so dreamy), DJ's partner Alex, her maybe-boyfriend Jake, and of course the elven staff that has a mind of its' own. ;) Yes, I consider DJ's weapon an actual character. Read the books and you will understand. lol Anyway... along with those guys, there are newbies. The mer-twins Rene & Robert are the most memorable. They are quite the handful. They come into the picture due to a mer-fued that may or may not be linked to the death of two local wizards. These brothers add quite the interesting element to the story and they also bring lots of laughs. Loving ALL of the characters, as usual.
There is a little bit more of a romantic element in
River Road
! I was happy for this. Not only does DJ have Jean Lafitte's advances to contend with (half of which I don't even think she takes seriously yet), but she's attempting to date Jake (whom Alex disapproves of due to his new werewolf status), and of course there is Alex himself—DJ's off-limits partner who oozes sexual tension and flirts with DJ with reckless abandon. All of these men have potential if you ask me! I would be happy with any of them, but it will be interesting to see who (if any of them) DJ chooses to pursue (or give in to!). The romance is
far
from the main focus of the story, but it gives an extra
oomph
to the book.
Then there is the humor. Oh my gosh, the laughs that I had! Between the snark and DJ's inner musings, I was rolling. I. WAS. ROLLING. When I say snark, I mean snark! DJ vs. Alex, Alex vs. Jake, the mer-twins vs. each other, mer-twins vs. DJ, mer-twins vs. Alex, Jean vs.
everyone
. It goes on and on. One giant field day of snark and sarcasm and a boat-load of laughs for the reader. I'm telling you, these characters are full of life and so so real.
Basically, this book is flawless. It is
definitely
, without a doubt, in my top 3 reads for 2013. I loved
Royal Street
, but I simply ADORE
River Road
. If you enjoy Urban Fantasy/PNR/Mystery, you will love this series! It's amazingly well-written, full of characters you will both love and hate, and it is plotted to perfection. There is romance, there is mystery, there is crime, murder, mayhem, and oodles of
magic
!
I recommend this series 100%! You must go out and read it now now
now
!
*Contains adult content such as mild sexual situations, violence, and language.*