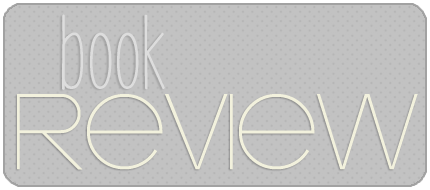 ............................................................................................................

.....

...........................................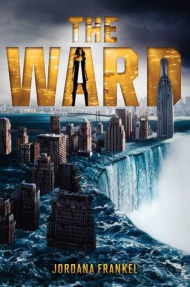 Title:
The Ward
Series: The Ward #1
Author: Jordana Frankel
Pages: 465
Pub Date: April 30, 2013
Publisher: Katherine Tegen Books/HarperCollins
Book Source: Publisher via Edelweiss
My Rating: 1.5 of 5 stars
Synopsis via Goodreads:
Sixteen-year-old Ren is a daredevil mobile racer who will risk everything to survive in the Ward, what remains of a water-logged Manhattan. To save her sister, who is suffering from a deadly illness thought to be caused by years of pollution, Ren accepts a secret mission from the government: to search for a freshwater source in the Ward, with the hope of it leading to a cure.
However, she never expects that her search will lead to dangerous encounters with a passionate young scientist; a web of deceit and lies; and an earth-shattering mystery that's lurking deep beneath the water's rippling surface.
- - -
Alright. First of all: I was sorely disappointed by this book. The cover is what caught my attention. Freaking epic. I was expecting the story to be epic as well. What it turned out to be was boring, repetitive, and overall not my cup of tea.
Specifics:
•
Ren. Something irked me about the fact that she was pretty much a mole for the Blues. Yes, she was trying to help her friend/sister, but I don't feel that selling out is the best way to go about it. It made me dislike her right from the get-go.
There's also the annoying fact that she has this unhealthy and completely idiotic attraction and quasi-love toward her bookie, Derek—who happens to be
married
to someone else (who, of course, happens to be a raging bitch...gee, that's not predictable at
all
/
sarcasm
).
•
The drag-racing bit. I am sorry, but it bothers the heck out of me that Ren is the only female racer. I'm sure this is meant to make her seem badass or something, but to me it just represents male supremacy and quite frankly, pisses me off.
•
Too much going on! Holy moly. Normally I'd be complaining about the opposite. But in the case of this book, there is just
too much
. The racing. The joke of a romance. The disease. The Blues versus the "little people". The freshwater issues. The crazy scientist. The dying sister. The secrets. The mighty plan to kill everyone. The this, the that. More and more issues pile up as you read on, and I just don't feel like all of these elements really needed to be there. You'd think with so much going on that the book wouldn't be a bore, but it
so is
.
I feel like the only thing interesting about this book is the premise. I love dystopians. The idea of a water-ravaged, half-underwater New York was definitely enough to pull me in. I also liked the fact that there was a separation of a ruling class—pure, rich, contented—from a lower class—diseased, poor, desperate. It had so much potential! This could've been an amazing book! I am so sad it wasn't.
Overall—even with it's amazing premise—
The Ward
fell short for me. It was tiresome and aggravating. The protagonist exasperated me and I struggled with having any sort of connection to her
or
the plot. It was nearly impossible for me to finish this book. I'd say it took me about three months to complete it. That's just insane, right? I definitely couldn't recommend this one. It's, in a word,
forgettable
. I'd recommend using your precious time on another book instead.