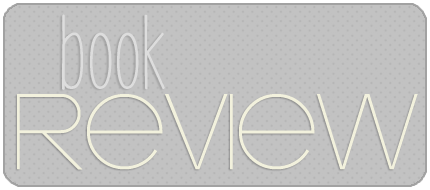 .......................................................................................................................................................

.....
Title:
Unbeautifully
Series: Undeniable #2
Author: Madeline Sheehan
Pages: 374
Pub Date: May 13, 2013
Publisher: Self-published
Book Source: Purchased eBook
My Rating: 3.5 of 5 stars
**This review may contain spoilers for Undeniable (book 1 in the series)!**
Synopsis (from Goodreads):
Warning - This is not a story about fate or destiny. This is a story about pain, sorrow, and suffering. This is an impulsive whirlwind romance between two lovers that are not meant to be together. Theirs is not a world with sunshine and roses. Instead, their love blossoms in a secret world full of crime, violence, and death. Their story is about what can be born from nightmares.
Danielle "Danny" West is the daughter of Deuce West, President of the Hell's Horsemen Motorcycle Club. A sweet and beautiful girl, she loses her way, searching for things that are always out of her reach. Erik "Ripper" Jacobs is the Sergeant of Arms in the Hell's Horsemen. Once a man who always had a smile on his face, his life takes a turn for the worst when a tragedy befalls him, leaving him scarred and broken. During a midsummer night, Danny and Ripper's paths cross, forever changing their lives. Hastily, their lust turns to love until another tragedy forces them apart. On a journey that is marred with ugliness and chaos, Danny and Ripper must discover if their unforeseen connection can find the beauty in their world.
This is Danny and Ripper's story.
Everything has beauty. Even the ugly. Especially the ugly. Because without ugly, there would be no beauty.
- - -
**HUGE SPOILERS COMING!**
I had very mixed feelings about
Undeniable
, and the same is true for this book. It's hard for me to separate my own personal feelings from the actions and decisions of the characters. I could lie and say I've since learned to do this, but that'd be a lie.
If you write a book, you want people to connect with your characters, right? With Danny it was the opposite for me. I hated her. I was absolutely disgusted with her. I wanted to kick her friggin' teeth in. My reasoning for this is her weaknesses. Her weaknesses make me sick. I have to say it mostly boils down to this:
ABORTION.
At one point in the book, Ripper knocks her up and ends up leaving her in the dust. Well, Danny goes all 16-year-old-high-school-student on us and decides that if the father isn't going to be with her
(
boo-fucking-hoo, cry me a river
)
that she doesn't want the baby, so she gets an abortion. I am pro-choice. But when you decide to abort a child because your boyfriend dumped you
(
hang on while I whip out my tiny violin
)
... well, that just makes you an irresponsible dickhead. Danny was just annoying
before
that. Afterward? No hope of redemption.
I guess the same goes for Ripper. When he learns of the abortion he goes all psychotic:
"She killed my motherfuckin' kid [...]"
—like the guy didn't step out on her when she needed him the most. These two are a hot mess of hypocrisy and whining.
The only part of their relationship I could enjoy was the sexual tension and sex scenes. First of all, when Danny loses her virginity to Ripper... that moment was untainted by all the bullshit that comes later on in the book. These two shared this romantic moment in time that
meant something
to the both of them—whether they truly knew it at the time or not, and that was the moment that started it all.
There are no rules when it comes to love.
Love is not a reaction or an action; it is not a destiny or a choice.
Love is a feeling, a real, raw, and unscripted emotion so sensationally pure, unable to dull even under the strain of a world against it, strong enough to heal the broken and warm even the coldest of hearts.
Innate.
Unavoidable.
Undeniable.
If you're looking for angst, this book has it. In spades. Along with the angst, there is grit and there is a darkness. If you've read
Undeniable
then you know what to expect. It's definitely not a series for the faint-hearted. And definitely not for anyone under the age of 18. The sex scenes alone will have you fidgeting in your seat. They are
H.O.T.
And they are abundant. Right alongside the steamy scenes are the violent, angry ones. Like it's predecessor,
Unbeautifully
isn't solely focused on romance
(
and I use that term lightly, because these stories don't feel like true romance to me... it's more of a love/hate line
)
. This book also includes the politics of the MC world. The rivalries and the vengeance. The pure hatred and the strange sense of respect within the clubs. There is also a brotherhood, a bond between the men, women, and families. If you wash away the dirt and the blood, there is a beautiful story of love underneath it all, and I can definitely see and appreciate that in Sheehan's books.
All in all, I enjoyed
Unbeautifully
. It's truly a story of finding a ray of light even in the worst of times. It's about holding onto those who mean the most even if they piss you off, do you wrong, or cause you hurt. Forgive. Move on. Know which battles to choose and which to let go—and learn to know when
you
are the problem. Ripper and Danny are definitely a good example of that. Their story is darker than Eva and Deuce's. There is more of a line between love and hate, and that makes it all the more heart-wrenching.
This book could upset you, but it could also move you (or both, such is the case with myself). I don't recommend this to those who don't enjoy a mind-fuck type of read; to those who can't appreciate the taboo. I mean, these books are down & dirty jaw-droppers. Again I say: They are not for the faint-of-heart! But... if you enjoy a gritty read that is packed with the raw truth of love, life, and death, then this series may be for you!
ADULTS ONLY: Drug/alcohol use, graphic violence & sexual content, adult language, etc.