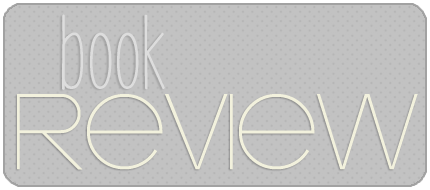 .......................................................................................................................................................

.....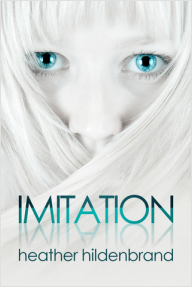 Title:
Imitation
Series: Clone Chronicles #1
Author: Heather Hildenbrand
Pages: 272
Pub Date: March 12, 2013
Publisher: Accendo Press
Book Source: From the author for review
My Rating: 4 of 5 stars
Synopsis (from Goodreads):
Everyone is exactly like me.
There is no one like me.
The rough fabric of my cotton nightgown chafes so I lie very still. They say my discomfort comes from being built like one accustomed to niceties. How is that fair when I myself have never experienced anything but copies of the real thing?
My entire life is an imitation.
I am an Imitation.
I've been here five years. Training. Preparing. Waiting.
And now I have a letter.
My assignment has begun.
I am a prisoner.
I am not Raven Rogen.
I am here to die.
- - -
Ven is an imitation; a clone. She lives in the closed community called Twig City where people like her are grown and raised to be exactly like their Authentic in every way.
The clones of Twig City are petri-created for one purpose: to serve the wealthy families who've purchased them.
After an attempt on the life of her Authentic, Ven is called in for her first (and possibly only) assignment—pretend to be the rich socialite, Raven Rogen, while she is in hiding. In other words, play the bait for Raven's attempted murderer.
I was created to keep secrets. I am a secret.
Ven is a character you can't help but want to wrap in your arms and hold onto forever. The author did a fantastic job of making me love her and sympathize with her. Ven has been taught from birth that she is a product. She is nothing but what she is told to be. She doesn't have an opinion or a life of her own. She knows it, and it hurts her. Ven's pain and longing to be loved and wanted is a
tangible
thing.
I was created a copy. I want nothing more than to be an original.
Ven, of course, meets a boy during her assignment. Linc knows she isn't Raven almost immediately. He is her personal body guard and they end up falling for each other. It's really a beautiful love story. Linc is the one who makes Ven feel truly special; truly
worthy
of an actual life. She realizes that in protecting her, Linc would give his life to save hers, and that makes all the difference. Talk about an eye opener. ;) The dynamic between them is intense and realistic (well, for this being a science fiction story...). I really enjoyed them as a couple and, if this ends up being a series, I look forward to more of them!
Thankfully, Heather Hildenbrand gives us the
why
behind this futuristic story. Huge terrorist act. It was digital warfare. Hacking, viruses, stock market, federal reserves, money ALL GONE. This caused a civil war, and as the book says: "
When the dust settled, there were two clear-cut classes of people: very rich and very poor.
" The rich are responsible for Imitations.
As with every dystopian-themed book,
Imitation
has the rebellion element. Revelations come about. Secret societies are formed. Insurgency ensues. Etc. It's all written very well and laid out at a nice pace. Not to mention, it kept me on the edge of my seat
and
moved me emotionally. It's really all about freedom and choices.
Freedom is the next best thing to being human.
My complaint only lies in the abruptness of the ending and the fact that I can't seem to find any definitive answer on a continuance of the story! If Heather does write more on this, I definitely plan to read it.
Overall,
Imitation
is packed with interesting, well-written characters, sweet romance, and a thrilling sci-fi plot line. I was enthralled from the first page to the very last. Even with the ending not being what I was expecting, I would definitely recommend this book to those who enjoy YA dystopians.