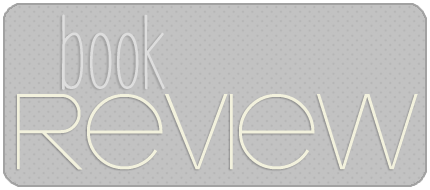 ...............................................
....................................................
....................................................
.....
Title:
Heart Breaths
Series: N/A
Author: K.K. Hendin
Pages: 265
Pub Date: November 05, 2013
Publisher: Self-published
Book Source: From the author for review
My Rating: 4 of 5 stars

**POSSIBLE SPOILERS**
21-year-old Manhattan socialite, Madeline Darlington-Gray, is running. She's running from heartbreak, from betrayal, from her past...
They say you can't escape the consequences of your choices. But damn if I wasn't going to try.
Driving south with no destination in mind, Madeline (Maddie) ends up in a small ocean-side town in North Carolina. The charm of the town and it's people grow on her. She ends up working in a small café and living in a small space above the place.
She makes friends with the café owner, Grandma, and also with some of the local girls. Then there is Gabe. Tall, dark, handsome Gabe. Maddie has been attracted to him since the very first time she laid eyes on him. But Maddie isn't going to allow herself to fall for someone, especially someone with a three-year-old daughter. Little Noie is just the thing that could ruin all the progress Maddie has made in letting go of her past—or just the thing Maddie needs to finally let it go completely.
- - -
Heart Breaths
was such a pleasant surprise! I was expecting your run-of-the-mill New Adult book—which is fine, I enjoy those a great deal, but this one had a little something
more
.
Before I continue, please know that this review will contain some spoilers. Nothing big, but I can't leave out the reason for Maddie's pain and still accurately explain how I feel about this book. :)
So, with that said...
*SPOILERS AHEAD!*
Maddie has suffered great loss. Maddie lost a fiancé and a child. Maddie got pregnant at a young age. Her boyfriend was a stand-up guy and they made a little life for themselves. Maddie and Ravi (and eventually their daughter Devi) were the perfect little family.
Until the accident that ended it all.
The story begins three years
after
the horrific accident that took Ravi and Devi away from Maddie. Maddie was making strides toward moving on, dating a new guy, and then he betrayed her. It was the straw that broke the camel's back. She hops in her car and drives south... and this is where we begin.
Maddie is a wonderful protagonist. She has a lot of pain to work through and it was an inspiring journey to watch her do just that. The most devastating part is that it isn't just the pain of loss, but the pain of guilt as well. A situation like this could easily become whiny and overly-done, but I think K.K. Hendin balanced the tough parts out very well with the more hopeful elements from Maddie's new life, new friends, and tentative relationship with both Gabe and Noie. It was sad, but not hopeless, and I suppose that's the point. While I haven't experienced anything remotely close to what Maddie did, I connected with her easily.
The romance was intense, but not unrealistic. No insta-love. Insta-lust? Yes! Right from the get-go Maddie struggles with herself. She is attracted to Gabe but she's built her walls up so high after the betrayal of her last boyfriend that the prospect of any sort of new relationship isn't even within her grasp. But, of course, Gabe and Noie begin to chip away at those walls. Soon enough, the two get to a point where they can test the waters of a relationship. It's easier said than done though. I'll let you read about that yourself. ;) But my point is that the author gave us a truly realistic portrayal of a woman wounded by grief and betrayal, and how difficult it can be to simply let someone into your heart. I enjoyed the slow-building romance and the fact that this book wasn't 100% focused on Maddie falling in love with Gabe. It was about
so
much more than just romance.
While this is a contemporary read, there is a slightly paranormal aspect. I'd say it leans toward magical-realism, but not quite. I won't spoil this part, but it's a nice twist on the story. I applaud the author for weaving such an unexpected element into the plot so flawlessly!
Now, I wouldn't be writing a fair review if I didn't mention what I didn't like. For me, the story was amazing all-around. The pace is where I had a problem. Everything was perfect until the end. All of a sudden, stuff hits the fan. All at once, things are happening. I don't want to get spoilery here, but all the issues within the story are wrapped up in a matter of 5% of the book. It's too close together. It almost comes out of nowhere, too. I feel like it should've been spread out a little more. With it all being so mushed together, it happens too fast and you're a bit winded.
Overall,
Heart Breaths
was a wonderful read! Think
Safe Haven
, but with a twist and for a slightly younger audience. Maddie is a protagonist you will love right from the first page. Her past is one that will break your heart, but journeying with her into acceptance is something you won't soon forget. This book is filled with hopefulness and silver-lining. It's about coping and moving on, but not forgetting what you've lost. It's about learning to open your heart and to love without restraint. It's about living life to the fullest. It's about friendship. It's about breathing in the new; the hopeful; the love, and breathing out the pain; the distrust; the past.
Heart breaths.
This is a beautiful story with beautiful characters that'll touch your heart. I recommend this to anyone that can appreciate a good contemporary that isn't solely focused on hormones and forbidden love. It's deeper, more complicated, and completely moving.

...............................................

....................................................

....................................................

.....
Make sure to also check out my interview with K.K. Hendin + a giveaway over HERE! ♥