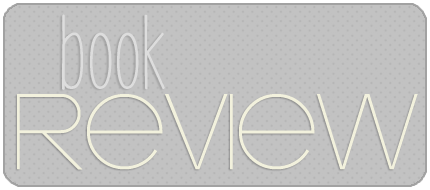 .......................................................................................................................................................

.....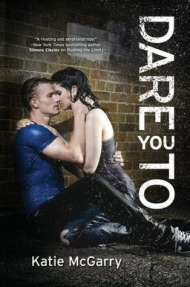 Title:
Dare You To
Series: Pushing the Limits #2
Author: Katie McGarry
Pages: 456
Pub Date: May 28, 2013
Publisher: Harlequin Teen
Book Source: Publisher via NetGalley
My Rating: 3 of 5 stars
Synopsis (from Goodreads):
If anyone knew the truth about Beth Risk's home life, they'd send her mother to jail and seventeen-year-old Beth who knows where. So she protects her mom at all costs. Until the day her uncle swoops in and forces Beth to choose between her mom's freedom and her own happiness. That's how Beth finds herself living with an aunt who doesn't want her and going to a school that doesn't understand her. At all. Except for the one guy who shouldn't get her, but does....
Ryan Stone is the town golden boy, a popular baseball star jock-with secrets he can't tell anyone. Not even the friends he shares everything with, including the constant dares to do crazy things. The craziest? Asking out the Skater girl who couldn't be less interested in him.
But what begins as a dare becomes an intense attraction neither Ryan nor Beth expected. Suddenly, the boy with the flawless image risks his dreams-and his life-for the girl he loves, and the girl who won't let anyone get too close is daring herself to want it all...
- - -
Okay. I had to sit on this rating/review for a little while. I have such mixed feelings about this book.
I'll start with
the bad
:
* Beth. Yes, the protag was a pain in my rear. While I like her rough exterior, there were a ton of stereotypes to go along with it. I won't waste your time or my own by listing them all, but basically: tight jeans, black hair, and lots of eyeliner = naughty naughty girl. Apparently you don't even need to get to know her to see that she is just BAD BAD BAD. Letting her blonde roots show ended up having some sort of redemptive symbolism... I don't even know what to say beyond that.
* Predictability. Cliché.
**SPOILERS COMING!**
Beth, of course, has a bad attitude to go along with her dark look. This coupled with catching the attention of Ryan (popular jock, ex-boyfriend of popular cheerleader mean-girl) end up making her a target for bullying. She's all but a pariah in her new high school. Everyone hates her and fitting in isn't an option or a desire.
Fast forward. Beth ends up fitting in and secretly loves it. There is scandal. There are rumors. Beth ends up falling back into her hole of anger and becomes an outcast again.
Fast forward again. Beth wins mother effin'
homecoming queen
!
. . . . .
WAIT A MINUTE. Just wait a freaking minute.
Am I watching a made-for-TV teen movie? I swear I just had a flashback to EVERY one I have ever seen.
I call BS.
A.) This would never happen in the real world. B.) I am sort of offended and appalled that this is the be-all end-all. Homecoming queen? Really?
That's
Beth's big happily-ever-after? Excuse me while I puke into the corner, then I'll resume my pointing and laughing.
Now, for
the good
: The romance was great. It definitely saved the entire book.
First of all, I liked the fact that the girl was the "bad" one instead of the guy. I liked that she was the one with sexual experience and
he
was the big ol' VIRG. ;) Definitely a nice change from the norm.
Second, there was a love triangle-ish thingy. ;) With Isaiah, Beth's best friend and former roomie. I never tire of a love triangle (or square). I enjoyed the fact that Beth never doubts her feelings for Isaiah as being anything more than friends. She doesn't go all ping-pong between Isaiah and Ryan. Isaiah is the one with issues, and it's heartbreaking. Beth only deals with turmoil over the fact that she doesn't want to lose Isaiah as a friend
because
she doesn't feel that way for him.
Beth is pretty much enamored with Ryan from day one. She denies it to herself, of course, but gives in eventually and their romance is a sweet, banter-filled treat. I loved Ryan for sticking with Beth throughout her struggle with a new school, new town, new home, etc. I also love him for stepping in when danger rolls around. Beth's mother is living with an abusive alcoholic. She refuses to save herself, so Beth takes on the task
for
her. Long story short: this blows up in Beth's face and who is there to pick up the pieces? Ryan. Loooove me some Ryan! <3 It was a tough thing to choose him over Isaiah, but I knew Isaiah would get his HEA in the next book.
All in all? This book didn't trump it's predecessor, but it can hold its' own! The characters are a mixture of good and bad. Beth is annoying at times, but ultimately just a damaged foster-system kid who needs to know she is worthy of love. Her journey is bumpy, but ends in a beautiful new family and a sweet new love. Although reminiscent of a bad teen movie, it's the HEA we all hope to see. Ryan is a wonderfully perfect love interest. I just wanna grab him and squeeze! So sweet and so thoughtful. Much more than just a pretty face. He stands out among the mass of YA book boyfriends.
If you enjoyed
Pushing the Limits
, I think you should continue the series with this book. It's different, but overall enjoyable!