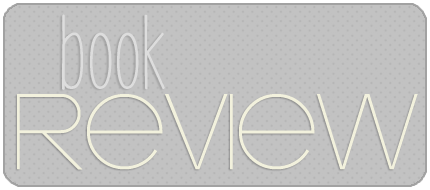 ............................................................................................................................................................
Title:
Through Glass
Series: Glass #1
Author: Rebecca Ethington
Pages: 325
Pub Date: September 13, 2013
Publisher: Imdalind Press
Book Source: From the author for review
My Rating: 5 of 5 stars

**POSSIBLE SPOILERS**
Everyone remembered the day the sky went black. The day the sun was wiped from the sky.

They remember the wind as it brought in the darkness; the way the earth shook and everything changed.
Through Glass
starts off like a normal YA Contemporary.
18-year-old Alexis is just weeks away from graduating high school and attending college. She has a bright future ahead of her with her 4.0 GPA.
Cohen is her best friend and the guy she's loved for years. He's an orphan who has channeled his pain into creating beautiful works of art. He's been away at college, but is now home for a visit. Alexis' feelings are as strong as ever—only now she gets the vibe they are no longer unrequited.
Turns out, she's right. Alexis' dreams come true as Cohen confesses his true feelings and they share a kiss.
Their first kiss... and their last.
With each of the lovebirds in their respective homes, things go horribly wrong.
Suddenly the world turns dark, explosions rock the earth, and screams fill the air.
And then the voice...
"You have been cleansed and now you will be warned. Your life is now our life, your mind our mind, your belongings, ours.

We will kill you without question unless the rules are followed."
Alexis has nothing and no one. Her only thread of hope lies in Cohen, alone in his own home just ten feet away. Through the glass of their bedroom windows they learn to communicate as everyone around them is put to death.
In a world filled with endless blackness, they are each other's sole comfort.
- - -
I am honestly still quite speechless from reading this book. I went into it expecting one thing, but ended up with something wholly different and completely amazing.
Through Glass
is unlike any other book I've read before. It has elements from a few different genres. It's a mish-mash, and it works. If I had to compare it to something, I'd say think
The Taking
, but much darker and much more desolate. Also more geared toward young or new adults. It's science fiction, it's horror, it's romance, it's futuristic... and more.
The point of conflict is completely and utterly enthralling. When the apocalypse hits, it's beyond page-turning. I swear to you, I sat there with my mouth hanging open for two whole chapters. I was floored, dumbfounded, and one-hundred percent taken. I
love
an apocalypse. I seriously do. I live for apocalyptic books and movies. They are my absolute favorite. That being said, I really feel it takes something stand-out and different to impress me nowadays, as I've read
so many
books in the genre. Rebecca Ethington gave me that something
extra
and
then
some! It's so detailed and cinematic. The darkness eating the sky, the black ink-like substance covering everything. The screams from people dying, and the screeches of the monsters in the blackness. Those monsters. WOW. The are a real horror, let me tell you. The author did an amazing job creating and portraying these things. I was terrified.
At a certain point in the book, we skip ahead two years. Two years since the attack. Two years without light. There is a routine now. The monsters leave food, albeit a nasty gruel which tastes like mold. Each day Alexis meets Cohen at the window and they sign to each other. He shares his paintings with her, giving her some semblance of joy amidst the dark and the silence. About once a week the monsters turn on the water. On one such day, Alexis takes her empty water bottles and her grungy clothes to the bathroom. She cleans her clothing the best she can and then jumps in for a shower. She indulges for a bit too long and ends up scrambling to get her water bottles filled before the water is turned off. It's then that she takes a fall and can't help the painful scream that erupts from her mouth. She's broken a rule. No noise. Immediately, she hears it... The screech of a monster; the herald of her death. It is here that she makes a discovery—a potentially life-changing discovery.
Then Ethington takes this book to an entirely new level. Alexis gets outside. She sees the desolation up close and personal. She learns new things; information that could save her life, as well as information that threatens to send her over the edge of sanity. It's scary and it's dark. It's depressing and insanely freaking
fantastic
!
Too much detail at this point would be way too spoilery, but trust me, it will blow your damn mind. For. Real.
Alexis is a great character. She sits in her home following their rules for a long time, but when it comes to facing down one of the monsters, she is
all
badassery. She turns into this crazy, weapon-wielding madwoman. She literally beats the thing to death! We get to watch her grow and see her reach the point of no longer being able to take it. She no longer wants to sit still and just follow the rules. She decides to take matters into her own hands.
The world-building was top-notch. From the moment the monsters took over, right down to the cliffhanger ending. Could you imagine? A world living in a slight grey haze. You're trapped inside your home without a clue as to why you were spared in the first place. There is no food, no water. You must be silent; the whole world is silent but for the screams of death. No one to talk to, no one to touch. Never knowing how many people, if any, have survived. It's truly horrifying.
The plot twists in this book are insane. IN-FREAKING-SANE. Yet another slew of chapters where I got to sit there reading with my mouth hanging open. It's not one, not two, not three, but a TON of twists and surprises. You'll be on the edge of your seat with your adrenaline pumping!
All in all, I am pretty sure it's obvious that
I loved this book
. It's incredibly unique and incredibly well-written. The book has a truly dark feel to it and could potentially scare the pants off of you. It's got a great protagonist who will steal your heart. The story-telling is spectacular and the plot is superbly played out. The twists and surprises will knock your socks off and the cliffhanger ending will leave you
wanting
begging for more!
I definitely recommend this book! If you love an apocalyptic novel, you want to read this. If you like paranormal, you want to read this. If you like science fiction or futuristic novels, you want to read this. This book will blow your mind and leave you shell-shocked.
Through Glass
is a must-read and definitely one of my top-ten of the year.
Bring on book two (like
now
)!

...............................................

....................................................

....................................................

.....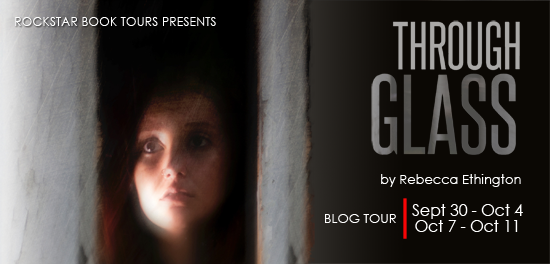 CLICK HERE TO VIEW THE TOUR SCHEDULE
PURCHASE THROUGH GLASS:
Amazon
•
B&N
•
Kobo