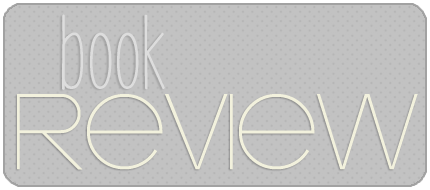 ..........................................................................................................................................................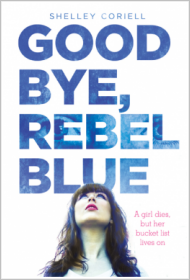 Title:
Goodbye, Rebel Blue
Series: None
Author: Shelley Coriell
Pages: 320
Pub Date: October 01, 2013
Publisher: Amulet Books/ABRAMS
Book Source: Publisher via NetGalley
My Rating: 4 of 5 stars

**POSSIBLE SPOILERS**
16-year-old Rebecca "Rebel" Blue has always been different. Home-schooled 'til the age of twelve, Rebel used to travel the world with her photographer mother. Now her mother is gone and she lives with her aunt, uncle, and cousin. She does what she wants and doesn't always follow the rules, which is why this story begins with an hour in detention.
During said detention, the students are instructed to create a bucket list. Rebel, being the cynical teen that she is, promptly mocks the idea. The other girl sitting in detention, however, takes it very seriously...
You can learn a lot about people when you know the things they want to do before they die.
Kennedy Green—the quintessential good girl. She's everyone's friend. Perky, happy, optimistic Kennedy Green. Her bucket list could rival Mother Theresa's.
Rebel and Kennedy end up in a slightly one-sided conversation about life, death, and fate. Neither of them know it at the time, but it is the last conversation Kennedy will have with anyone ever again.
The next day, Rebel finds out Kennedy is dead.
After getting her hands on Kennedy's bucket list, Rebel decides to complete the list herself. She is out to prove to everyone in her life that she
can
be good.
- - -
This book is all kinds of heavy! It's also sweet, thought-provoking, and very funny at times.
I loved it!
:)
I am going to start with the most important part of the story: Rebel. This girl reminds me a lot of my younger (and sometimes current) self. Pessimistic, slightly cynical, and a little bit scared. Looking past that you can see something else. She's sensitive and flawed; a girl who hides behind a mask of mockery and snark, a girl who puts up walls to keep others out. She's afraid of being hurt. Afraid of losing. Afraid of being lost in a sea of sameness. Rebel is quite a complex character in my opinion. She is quite witty and I absolutely love her fierce honesty. She isn't one to beat around the bush. She says what she thinks and that is something I admire.
I'm afraid of being ordinary.
Rebel grows as a person in this book. Shelley Coriell did a marvelous job at capturing what it is to learn and grow in the aftermath of a tragedy.
This book poses questions about fate and destiny. It gets pretty heavy at times, but the author balances it out nicely with humor and romance. While working her way through the bucket list Rebel begins to hear Kennedy's voice urging her to believe in something higher than herself. Maybe not God specifically, but a bigger plan. Kennedy believed it was in her plan to help others.
Let me give you a small taste of her bucket list:
•
Perform one random act of kindness every day for one year
•
Learn American Sign Language and volunteer to sign for the hearing impaired at church
•
Spend the summer doing AIDS education in Africa
Another of Kennedy's bucket list items brings Nate Bolivar into Rebel's life. Nate and Kennedy were both a part of the school's 100 Club. Rebel joins the club and begins spending more and more time with Nate. Nate isn't normally the type of guy she'd notice. He's preppy and popular. Never a single blonde hair out of place. He's also a do-gooder like Kennedy. Regardless, Rebel finds herself falling for him. I think this romance element was very well done. There was no insta-love to speak of. I liked that this was a sort of opposites-attract relationship. Their social hierarchy gap causes them some trouble, but it was grand to watch them overcome it together.
The pace of
Goodbye, Rebel Blue
was perfect! I didn't get bored, but the story never felt rushed.
Secondary characters play a key role in this book. In learning more about herself, Rebel also learns more about her family—her aunt & uncle, her cousin Penelope—and also about her one and only friend, Macey. I loved the dynamic between Rebel and Macey. They have an odd, quirky relationship... but it works. Theirs is a friendship I won't soon forget.
I can't finish up this review without mentioning why I am giving the book four stars. My problem is a loose end. In the beginning of the book, right after Kennedy dies, an officer comes to the school and questions Rebel and Nate specifically. He asks about Kennedy's emotional state and we find out Kennedy was upset and speeding in and out of the school parking lot the day she died.
And that's it.
It's never mentioned again; never wrapped up. I guess it makes a
little bit
of sense because, at some point, the story stops being about Kennedy. It stops being about her death and her bucket list and more about Rebel finding herself and growing into someone with more insight and more faith. Still... I would've really liked to know why Kennedy was driving so erratically and why she crashed her car. :(
All in all,
Goodbye, Rebel Blue
is a book that will stay with you for a long time. It focuses on things like fate, friendship, family, and faith. It focuses on doing for others and being generous. It focuses on learning to love yourself and to let others in. It's a beautiful story of growth and acceptance. I truly loved the characters and they were impeccably written. The story was well-paced and the conclusion satisfying.
I definitely recommend this book to fans of YA Contemps & books that touch on heavy issues, but also have a thread of hope and focus on the silver-lining.

...............................................

....................................................

....................................................

.....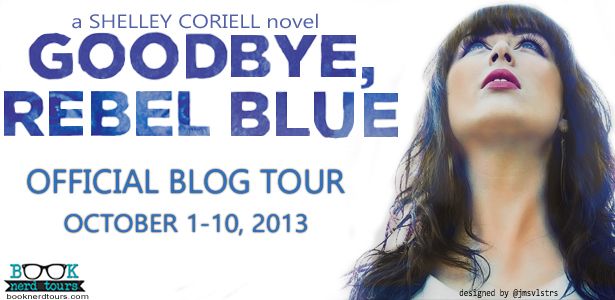 CLICK HERE TO VIEW THE TOUR SCHEDULE
PURCHASE GOODBYE, REBEL BLUE:
Amazon
•
B&N
•
Kobo
•
IndieBound