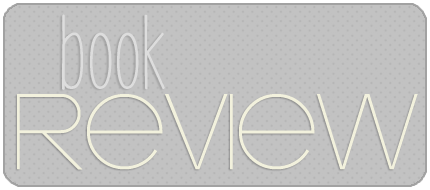 ..........................................................................................................................................................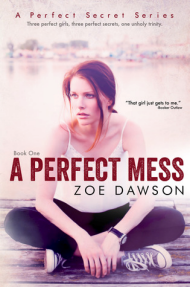 Title:
A Perfect Mess
Series: A Perfect Secret #1
Author: Zoe Dawson
Pages: 215
Pub Date: August 19, 2013
Publisher: Blue Moon Creative
Book Source: From the author for review
My Rating: 4 of 5 stars
We all wear masks to get by. To hide things from people who would strip us bare. We protect what's inside because it's too precious to be exposed. It's who we are. The real us.
Aubree Walker has a secret.
A huge secret.
It is for this reason that she's been avoiding her home town and everyone in it for nine months. Once high school was over, she all but fled town to a college in the city.
But escaping your past isn't always possible...
Aubree gets a phone call in the middle of the night—her aunt, her guardian, took a fall down the stairs in her home and is now in a coma. Aubree wastes no time. She hops in her car and heads home.
Upon her arrival she's ambushed in the darkness and rain. She doesn't see a face, but it's obvious someone is out to get her.
Enter Booker Outlaw. Bad boy. Town pariah. In love with Aubree since high school.
Booker rushes in to save the day, but seeing him brings Aubree nothing but awful memories she only wants to forget.
But someone won't let
either
of them forget what they did last summer.
- - -
Alright, where to begin? This is one of the best New Adult reads I've devoured in months! They all sort of seem the same to me at this point. With
sooooo
many of them out there competing for ratings and reviews you've
got
to bring something unique, something different, something
new
. I feel Zoe Dawson did this. Is there steamy romance? Yes. Is there angst? Yes. Is there pages and pages of sexual tension? Sure enough. But this book is more than just that. It's more than just a story of a damaged girl waiting around for a man to save her from herself or someone else.
Aubree Walker is far from a damsel in distress. She was in such a position once before and refuses to let it happen again. It had dire consequences. So she throws herself into her college education. She's super smart and enjoys leading a plain, calm life at school. When she gets the call about her aunt being in a coma she is devastated. As a child Aubree watched her junkie mother die right before her eyes. With no father in the picture, Aubree's aunt steps in. She takes Aubree in as her own and couldn't have been a more amazing, loving parental figure. So it's a no-brainer for Aubree to go back home regardless of her fears. She's a strong, determined woman.
Let me tell you ladies (and maybe gentlemen!) something.
A Perfect Mess
has triplets. TRIPLETS.
Tall, dark, sexy-beyond-words, bad boy triplets!
Boone, Braxton, and Booker. *fans self* The Outlaw triplets are the best part of this story. Each of them has something unique about them. Booker is a wealthy author working behind a pen name. This guy has been in love with Aubree since high school, and maybe even before that. When she shows up in town after leaving nine months ago without even a goodbye, Booker is torn between being angry and ecstatic at her return. The two of them share a secret that could be their undoing.
The book is told from their duel first-person perspectives, which I absolutely LOVED.
I always enjoy reading from a male POV. I think Zoe Dawson embodied the male mind quite well. Booker is all kinds of messed up because of Aubree. As he says many times,
she just gets to him
. Their romance is tentative at first, but as with most New Adult couples, the lust overtakes both of them.
And this is when the #1 thing I loved about this book happens.
Not only do they have sex, which I don't feel is a spoiler because it's completely expected from any book in this genre, but it's done through Booker's POV. This was
not
something I expected AT ALL, but I freaking loved it! You almost
always
see this from the woman's POV and it's always the same ol' spiel. I won't break it down, because we all know it. Zoe Dawson, for whatever reason, decided to do it through Booker's eyes. It was
amazing
! One of the best love-making scenes I've
ever
read. It made my face heat-up and my heart beat double-time. It was very memorable and will probably ruin every other NA book for me for life. :)
Another unique thing about this book is the mystery aspect. What is the secret? We can guess, and there are hints, but the truth doesn't come out 'til later on. I think Zoe Dawson did a great job with the mystery.
This is where I am going to come in with my negative points.
I am going to try and tell you what I think without directly giving you a spoiler, but please be warned that what I say may make it easier to guess! SO,
POSSIBLE SPOILERS AHEAD!
Alright. Aubree and Booker aren't the only ones with a secret. Aubree's aunt has a secret as well, and it's huge. It was when this secret came out that I got sort of confused.
This secret is so big and unbelievable that I feel
anyone
would question it and have doubts. Not Aubree. She accepts it without batting an eyelash. She barely even asks a question! I mean, I just don't understand. I also don't really feel like this particular element of the story had a point. It wasn't something that needed to be there. I feel like it crowded the storyline; made it sort of messy, I guess.
But it really pales next to how great the rest of the book is. :) The characters are memorable and their personalities so strong.
So with that being said...
Overall
, I loved
A Perfect Mess
! It surprised me and it was one of the most engrossing reads I've had the pleasure of reading this year. The romance is steamy and angsty, but it's also much deeper than just that. The characters are multidimensional and very very memorable. There is also quite the element of humor in this book! I found myself laughing out loud many times. There's also the mystery, the thrill. Dawson created a great mystery and left no loose-ends. She kept me guessing and sitting right on the edge of my seat. So you've got the mystery, the romance, the secrets... There is drama and heartache. There is anger, pain, love, acceptance.
I definitely recommend this book to those who enjoy New Adult romance. It's a stand-out book for me. It's also book one in a series. That means
more
Outlaw brothers! SWOON! ♥ So, go go go! Read it. Love it.

...............................................

....................................................

....................................................

.....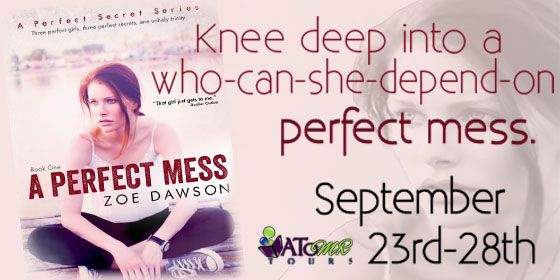 CLICK HERE TO VIEW THE TOUR SCHEDULE
PURCHASE A PERFECT MESS:
Amazon
•
B&N
•
Kobo
•
iBookstore