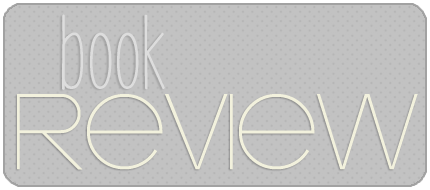 ..........................................................................................................................................................
Title:
The Paradox of Vertical Flight
Series: None
Author: Emil Ostrovski
Pages: 272
Pub Date: September 24, 2013
Publisher: Greenwillow/HarperCollins
Book Source: Sent by the publisher
My Rating: 3.5 of 5 stars
The Paradox of Vertical Flight
is the story of 18-year-old Jack—a suicidal philosophy student—and his journey to find meaning.
It all begins when Jack is about to down a bottle of pills. While contemplating whether to take the entire bottle or just enough to
almost
kill himself, his phone rings. It's his ex-girlfriend, Jess—she is at the hospital, about to have his son.
Jack, upon going the the hospital and learning Jess plans to give the baby up for adoption, decides he isn't ready to say goodbye. He kidnaps the baby. He gives the baby the name Socrates. He takes the baby on a road trip to meet his sick grandmother. His journey is not just a silly whim, but one of importance to him. He feels he must leave an impact, if even the slightest, on his son's life.
Maybe I'm hoping something magical will happen, and I won't have to say goodbye.
After enlisting his best friend Tommy, and eventually Jess, they embark on the strangest road trip you'll ever encounter.
- - -
Let's get the bad out of the way.
While I found the philosophical elements to this story very beautiful and sometimes witty and laugh-out-loud funny... I also found it to be too much at some points. It was a little over-the-top and slightly pretentious. I found myself wanting to put the book down every chapter or so just to give myself a break from the convoluted musings of Jack. Maybe it's my ignorance on the subject, but this book is targeted toward teens and I doubt many of them are well-educated in philosophy either.
It took me awhile to embrace Jack's character. He just seemed to be doing everything
wrong
. When we flash back to the time Jess tells him about the pregnancy, he immediately wants her to abort the baby. It was hard not to hate him from that exact moment on. Then the guy is about to off himself with a bottle of pills.
Then
he kidnaps a baby. I mean, come on guy, you couldn't be more douchetastic if you tried.
BUT!
Jack does redeem himself. He
does
become a character you can love. He's peculiar and quirky, but quite endearing. He's witty and intelligent. He's ultimately sensitive and definitely full of humor. Jack is a realistic and multi-dimensional character. He is flawed and he screws up. He knows it. He tries to turn it around. I loved reading from his POV and he's definitely up there with my all-time favorite protagonists.
The humor in this book is a major point for me. Not only is Jack's brain full of humorous thoughts, but the dialogue between he and his travel companions (imaginary ones with Socrates included!) are full of snark and the sort of jokes and humor that really only come with long-time or close friendship. Especially Jack and Tommy—those two had me laughing out loud many a time! ;)
I am a
huge
fan of books involving road trips. Road-tripping across the country is one of my most coveted dreams. Until I can realize that dream, I spend my time immersed in fictional road trips. This book was definitely a stand-out for me among the rest. To give you a few highlights:
• Being threatened with a shotgun by a crazy old married couple
• Learning what babies eat and dealing with the never-ending string of dirty diapers
• Seeing the world's biggest pebble
• A police chase
• Commandeering a yacht
• Leaving your ex-girlfriend asleep in a room with what could possibly be a bear
• A GPS that narrates in German
Anyway, you get the point. Random. Weird. Totally unforgettable. The people, the places, the conversations—it's all one huge whirlwind of an adventure. This book is definitely a fun, interesting, and very thought-provoking journey.
And dreams always fade as soon as you open your eyes.
Overall,
The Paradox of Vertical Flight
was a pleasure to read! This author isn't afraid to ask the philosophical questions; Where does the universe end? What significance do we have on this earth?
What is the meaning of life?
He brings it forth—though slightly to excess—in a way that people who don't generally think about such things will probably
begin
to. Ostrovski merges seriousness with humor and the result is a story that will give you laugh-lines, exercise your brain, your emotions, and your tear ducts.
Despite the heavy subject matter, this book has a freshness about it.
The Paradox of Vertical Flight
is definitely a book I would recommend. All in all, a wonderful debut!

...............................................

....................................................

....................................................

.....
CLICK HERE TO VIEW THE TOUR SCHEDULE
PURCHASE THE PARADOX OF VERTICAL FLIGHT:
Amazon
•
B&N
•
Books-A-Million
•
Kobo
IndieBound
•
iBookstore
•
Book Depo