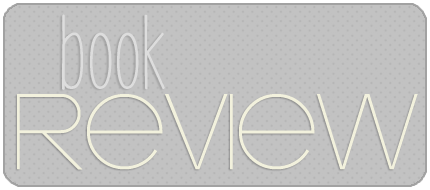 ..........................................................................................................................................................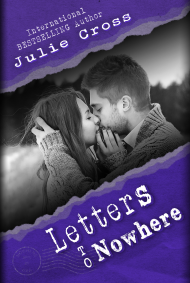 Title:
Letters To Nowhere
Series: None
Author: Julie Cross
Pages: 288
Pub Date: August 01, 2013
Publisher: Long Walk Press
Book Source: From the author for review
My Rating: 4 of 5 stars
Letters to Nowhere
is the story of 17-year-old Karen Campbell—an elite gymnast recently orphaned by the death of her parents in a tragic car accident.
Upon meeting with a lawyer, her grandmother, and her gymnastics coach, it is decided that Karen will live with Coach Bentley so that she may continue her career in the sport she loves and excels in.
Along with Coach Bentley comes his gorgeous son, Jordan. Jordan, at first, seems like nothing more than the typical male, but eventually he becomes a confidant to Karen. The two of them learn how much they really have in common... how loss has changed their lives and shaped their futures.
As Karen struggles with panic attacks, her new-found interest in Jordan, and her career choices, she tries to deal with the death of her parents. But this is a difficult feat when she knows next-to-nothing about the accident itself. Each time she asks or seeks information she's brushed off or lied to. So Karen takes it upon herself to find out what happened...
and what she discovers leaves her more angry and confused than ever before.
How do I get over being grateful that I wasn't in the car with you that night?
- - -
Letters to Nowhere
isn't my first read by Julie Cross. If you haven't had the extreme pleasure of reading her
Tempest
series, then you should go out and do so right now. Because of my love for J.C.'s previous works, I had high expectations going into
Letters to Nowhere
. I already know Julie has the ability to floor me. I am happy to say that this book was no exception!
We are immediately thrown into the story via Karen meeting up with a lawyer. With both parents being gone, Karen's new guardian is to be her grandmother. It's clear from the start that neither Karen OR her grandmother are happy with this fact, so when Karen's gymnastics coach offers her a place in his home, it's pretty much a done deal. So, right off the bat, Karen is faced with trying to fit into a new home—one that comes with a teenage guy living right down the hall.
That brings me to Jordan. I honestly loved this guy
so
much! He's not only handsome and charming, but knows what Karen is going through because of the loss he's suffered in his
own
life. The two form an immediate bond because of this. Not only does Jordan have something to teach Karen, but she has something to teach him as well. The two of them struggle with loss in their own ways, and although Karen's is fresher; more raw, it isn't any tougher to deal with than Jordan's. Jordan may have had more time to grieve, but he hasn't moved on completely and Karen is able to help him with that. I really enjoyed the dynamic between these two. It goes from awkwardness (think tampon shopping) to companionship to steaminess.
Also, random note:
A+ to Julie for not going the route of insta-love. Karen and Jordan actually get to know each other and bond before throwing around those three little words. This is something I know we can all appreciate! How many of us have the insta-love pet peeve? ;) But, back to my point! My point is this:
The romance is amazing!
Throughout the book Karen writes letters to her parents and people she interacts with from day to day. She doesn't send these letters, but writes them in a journal or diary of sorts. She says things she wouldn't normally say in person, or things she feels but isn't
ready
to say. These letters brought the story to another level completely. They gave us a a deeper look into Karen and a better understanding of her personality and feelings. I don't think the story would've had the same impact on me if not for the letters.
Let me touch briefly on the gymnastics element to the story. It's a focal point in the book, and I want to make sure I mention that. Julie did a fantastic job of portraying the sport and she also made sure to do it in terms anyone could understand. There are technical terms, but it's always explained in a way that even someone with no knowledge of elite gymnastics will get the point. I, personally, was attracted to this book
because
of this theme. Gymnastics are my favorite part of the Olympics. I am fascinated by the sport and the people who do it. It takes a lot, mentally and physically. You sacrifice and you work hard. Julie brought this across very clearly. It makes Karen's struggle all the more realistic and inspiring.
Karen is, without a doubt, one of the strongest protagonists I've come across in YA fiction. She is simply inspiring. Not only is she dealing with the ups, downs, and unknowns of her career, but she is also dealing with fitting into a new home, changes in her own body, her growing feelings for Jordan, the grief of her loss, and the fact that she knows secrets are being kept from her regarding the death of her parents. This girl is a rock! Is she perfect? No. She has her moments; panic attacks that come on at the worst possible times, but she overcomes them and her determination only grows. I am in awe of her story and I was moved to tears many a time by her journey to acceptance.
Gymnastics had taught me to face fears head-on or they blow up so big you'll never be able to conquer them.
Despite the heavy subject matter, there are still plenty of moments in this book that'll make you smile. Julie makes sure to deliver us some comedy in the way of banter between Jordan and Karen. And let us not forget the beautiful romance scenes in the book as well!
I can't finish up this review without mentioning why I only gave the book four stars. It was the ending. Now, don't get me wrong, the ending is one that many will love. I can't go into specifics without being spoilery, but I wanted
more
from the ending. I feel as if I was slightly cheated! It's obvious the main point of the story is for Karen to overcome her obstacles; to grieve, which she does, but I wanted to see that
plus some
. We don't always get what we want, though, do we we? :) Karen is the perfect example of that.
Overall,
Letters to Nowhere
was a hit. I can't say I'm surprised! It's Julie Cross, people. JULIE CROSS. She knows how to weave a story, to balance out a plot, to create unforgettable characters. The pace was perfect. The characters well written, full of life, realistic, and multidimensional. This book is packed with raw emotion and it'll take you on one hell of an emotional-roller-coaster ride. Be ready! There are surprises in store or you as well! Expect the unexpected. :) Also be ready to laugh, to smile, and to feel truly connected to this story.
If you want a read that is all about love, friendship, determination, and coping with loss, this is the book for you.
Letters to Nowhere
is a diamond in the rough; a stand-out book in the YA genre. I recommend this book 100%. You definitely want to read this one!
...............................................

....................................................

....................................................

.....

CLICK HERE TO VIEW THE TOUR SCHEDULE