A Magical Journey of Epic Romance
Layla
After three years caring for her dying mother, Layla Callaway learns she was adopted under unusual circumstances. Following a cryptic message to seek her birth family in Oregon, Layla uproots her life to find out the truth about her past. And herself.
Quin
Quin's natural charisma is attractive to plenty of women, but he longs for the one he's been dreaming of his entire life. When that day arrives, not only is he breathless, he's confronted with the challenge of a lifetime – an innate need to keep her safe and forever by his side.
The Enemy
Through manipulation and dark magic, Agro uses the powers of others to elevate his supremacy and wealth. When he discovers Layla didn't die at birth, he sets out to find and possess her.
Stretching from coast to coast and teeming with loathed villains and beloved heroes, The Mystic Series is rich with emotion, magic and intrigue. Whether the reader is laughing, crying or falling in love, they'll find themselves invested in Layla's fate through the rich dialogue and emotionally driven characters that weave the web of this fiery tale.
Author: B.C. Burgess
Publication: March 27, 2013 (re-release)
Publisher: Bandit Publishing
Genre: New Adult, Fantasy, Romance
Goodreads page:
Click me!
Purchase: Amazon / B&N
............................................................
(FROM DESCENSION)
The door opened, and Rhosewen slipped inside, flashing a smile as she clicked the latch into place. Aedan smirked at her stubbornness. Then his breath caught in his chest as she stepped into the moonlight.
She wore a wispy, white nightgown with thin straps and a deep neckline, displaying her slender collarbones and firm cleavage.
Aedan swallowed a lump then slid his gaze down her curvy waist, his lips parting with a reverent sigh. The hem of her gown wafted around her upper thighs, giving him his first full view of her legs, which were even better than he'd imagined, and he'd imagined them perfect.
She walked toward him, her ivory skin glittering with every fluid step. "Were you sleeping?" she whispered, climbing into bed.
Aedan rolled onto his side and propped his head on his hand, scanning her from head to toe. "Nuh-uh."
She wiggled closer. "I was missing you."
"What a coincidence," he whispered, drifting his thumb over her cheek. "I was missing you."
He wanted to see the rest of her body, the parts hidden beneath the thin nightgown. They called his name, testing his self-control. "You have a fantastic body, Rose. If you're here to tempt me, mission accomplished."
His fingertips slid into the V of her gown then flitted to her side, trailing over her hip to her thigh. Goosebumps followed, and she giggled, cuddling closer to his warm body.
"How tempted are you?" she asked.
He returned his fingers to her cheek, tilting her head back to find her eyes. "Very, but I don't want to push my luck."
"You're sweet," she whispered, searching his gaze, "and I love that about you, but right now, there's something else I want."
"I'll give you the world, Rose."
"I don't want the world. I want you to stop being so polite to my parents and start making love to me."
"Here?" he laughed.
"Now," she soberly confirmed, wrapping a hand around the back of his neck.
............................................................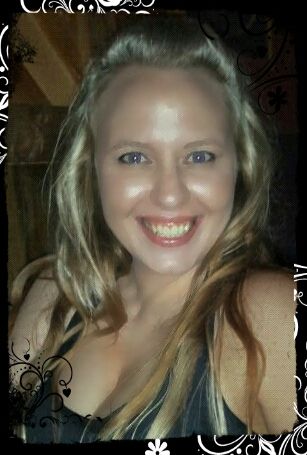 B.C. Burgess is a small town girl born and raised in Oklahoma, where she still resides with her devoted husband and their young son. She's addicted to coffee and writing and thinks the combination is heaven. Inspired to write by her love of reading, she feels fiction provides a healthy escape from the hardships of life, and hopes her stories touch the hearts of her readers, just as she's been touched time and again. Though most of her visions flower in the form of fiction, she dreams of the day her passion for writing, along with determination and hard work, will prove to her son creative dreams can come true.
If you like the tales B. C. weaves, let her know. She loves hearing from her readers.

You can find her here:
............................................................
*Begins 03/28/13, ends 04/0

5

/13
*Internation

al entries welcome!
*To enter, just fill out the Rafflecopter below!
a Rafflecopter giveaway