In My Mailbox is hosted by The Story Siren. :) It's basically a way to share with everyone the books we've received recently through various means. Read more about it here!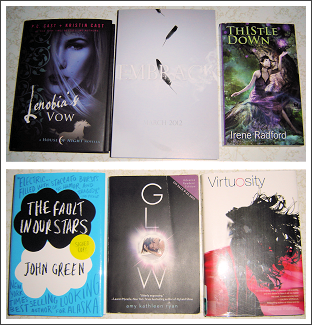 Embrace by Jessica Shirvington - ARC thanks to Sourcebooks
Thistle Down by Irene Radford - I also won this via giveaway. I deleted the email by mistake and don't remember who it was from, so I apologize for not being able to thank her on here!
Virtuosity by Jessica Martinez - courtesy of my local library. :)